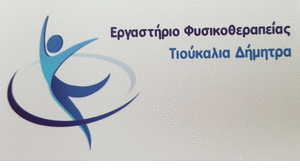 Η ηλεκτρονική πλατφόρμα για την υποβολή Δηλώσεων Ε9 έτους 2022 - ie for changes in assets that take place from 1 January 2020 and then - opened.
From today Monday 25 January the platform accepts taxpayers' statements.
Taxpayers who will file a property tax return (E9) the following steps must be followed:
Select the year you want to submit E9 from the available actions on the home page, select create an E9 statement to make the necessary adjustments to your assets.
You can insert / change / delete property of the tables 1 (buildings and plots) and 2 (pitches).
If you are entering a property, fill in all the required fields related to the descriptive details of the property (square meters, kind of right in rem, percentage of co-ownership etc.) and also geographically locate the property either by selecting the county, municipal district and building blocks streets or by selecting the opening of the map Objective Determination of Property Value.
If you change property, modify only the descriptive items that require modification.
During the final submission of the E9 declarations, It is mandatory to indicate the power supply number of the buildings in which you have full ownership or usufruct.
Depending on the reason for importing / changing / deleting a property that you will choose, you must fill in the required fields for contract information (contract number and date, VAT NUMBER. notary), testamentary elements if any (number and date of publication, date of death) etc..
During the final submission of declaration E9, the change of specific properties may be requested due to deficiencies in their data.
Any action you take, stored temporarily.
When you complete the changes in your property situation, check how it is configured through the asset preview.
Select final submission of the E9 declaration and if you wish, transfer of the declaration to the following year
Please note that you can print the submitted E9 statements, your property situation and VAT clearance notes. /ENFIA administrative identification acts.
Source:eleftherostypos.gr