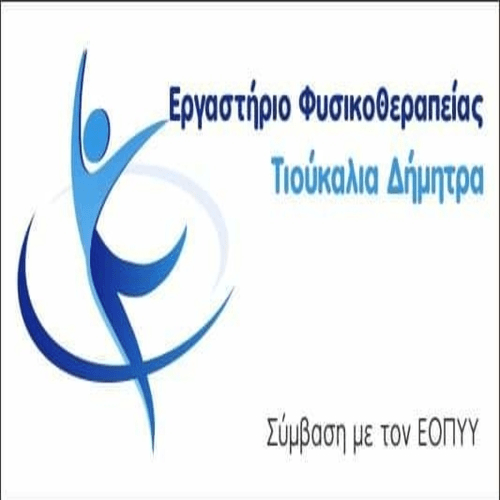 At 5,5
μονάδες καταγράφεται η διαφορά μεταξύ ΝΔ και ΣΥΡΙΖΑ σε μεγάλη πανελλαδική δημοσκόπηση που διενήργησε η ΚΑΠΑ Research κατά το διάστημα

25 June to 2 July.

Σε δείγμα 9.800 ερωτηθέντων, η διαφορά είναι αυξημένη κατά 1,1% σε σχέση με αντίστοιχη έρευνα που είχε διενεργηθεί τον Μάρτιο από την ίδια εταιρεία.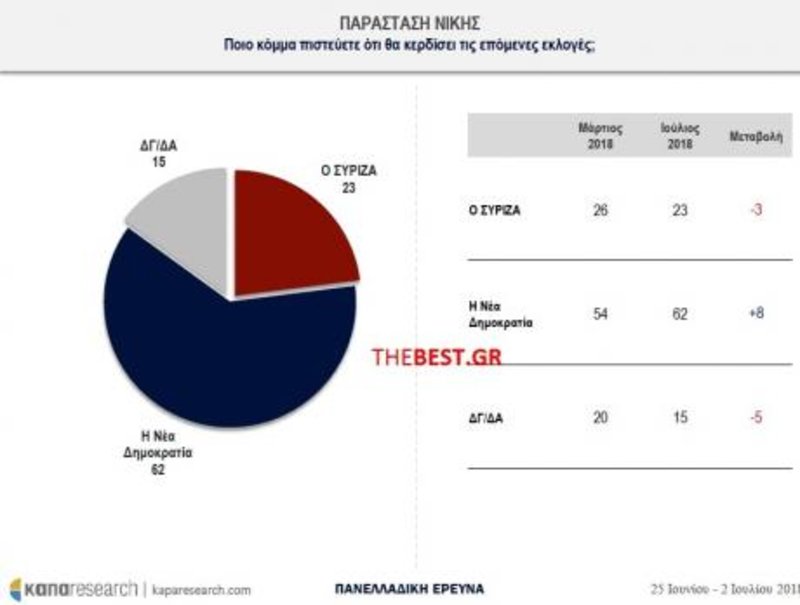 Στην ερώτηση «αν είχαμε εκλογές την επόμενη Κυριακή ποιο κόμμα θα ψηφίζατε», the 23,3% θα ψήφιζε τη ΝΔ, while the 17,8% απάντησε τον ΣΥΡΙΖΑ.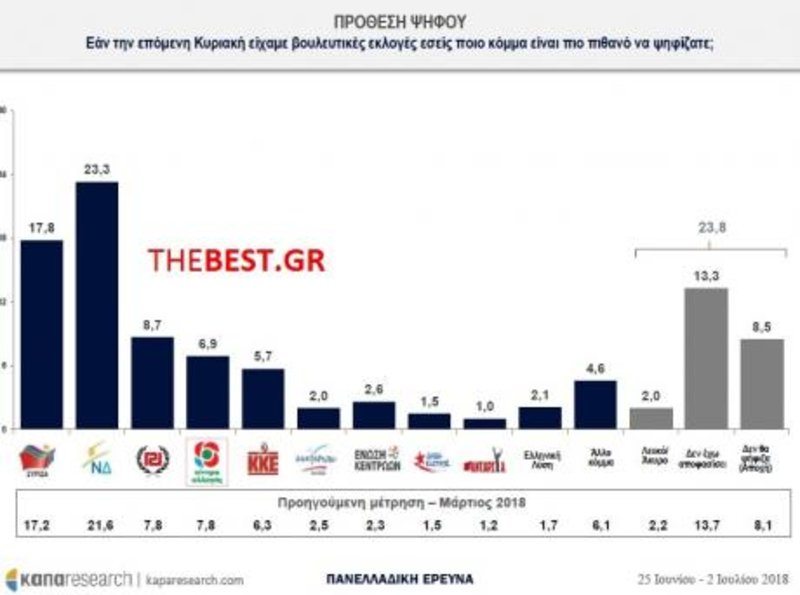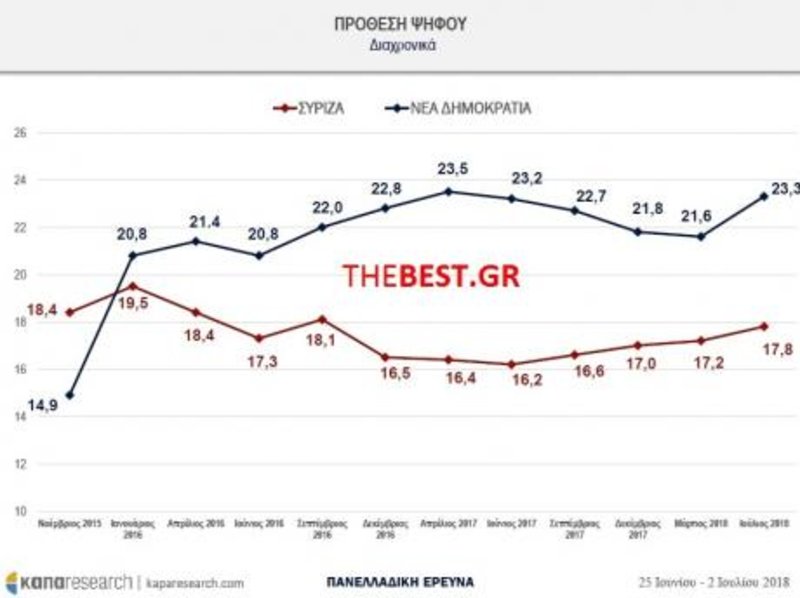 Σύμφωνα με τα αποτελέσματα της δημοσκόπησης καταλληλότερος για πρωθυπουργός εμφανίζεται ο Κυριάκος Μητσοτάκης με 31% against 24% of Alexis Tsipras, ωστόσο το μεγαλύτερο ποσοστό 42% απάντησε «κανένας από τους δύο».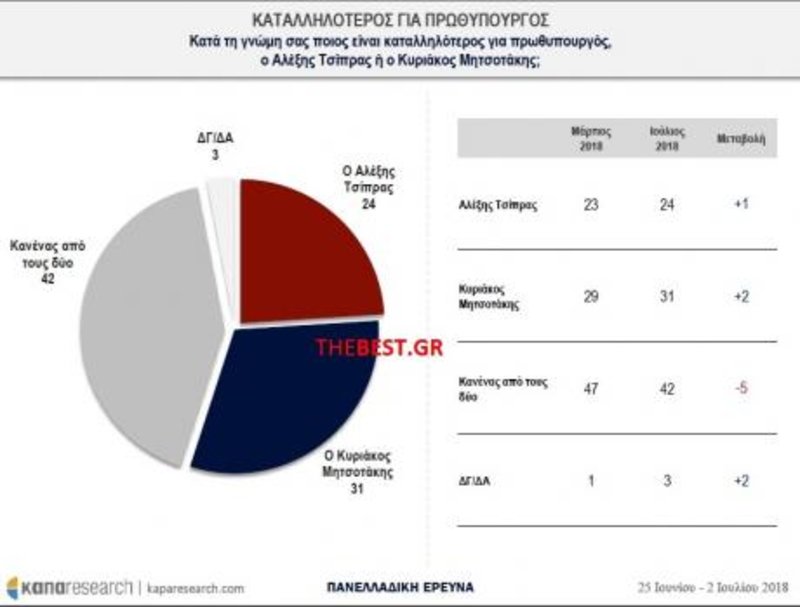 Ο ΣΥΡΙΖΑ υπερτερεί στα κοινωνικά στρώματα που έχουν εισόδημα έως 6.000 euro, annually, ενώ η ΝΔ επικυριαρχεί σε όσους έχουν εισοδήματα άνω των 25.000 annually.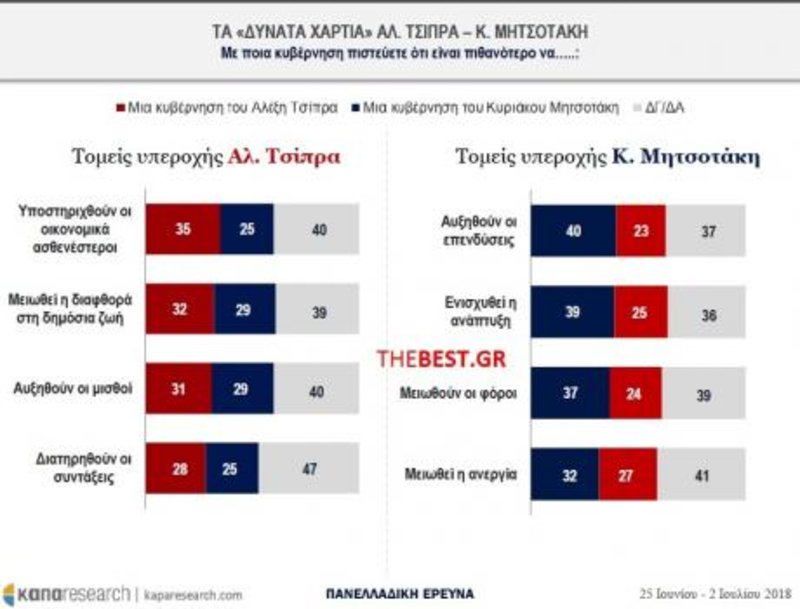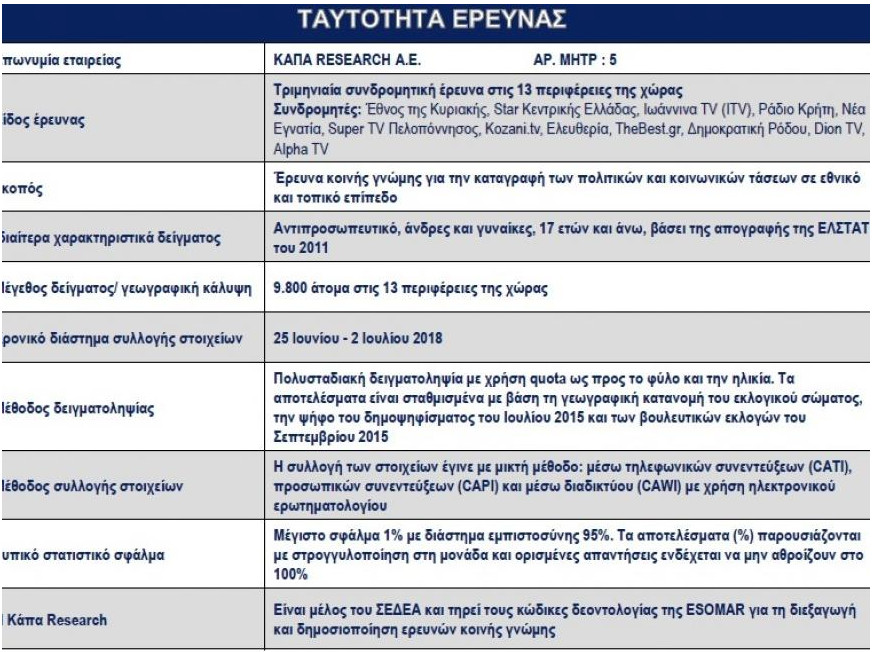 Source: thebest.gr
Source: iefimerida.gr