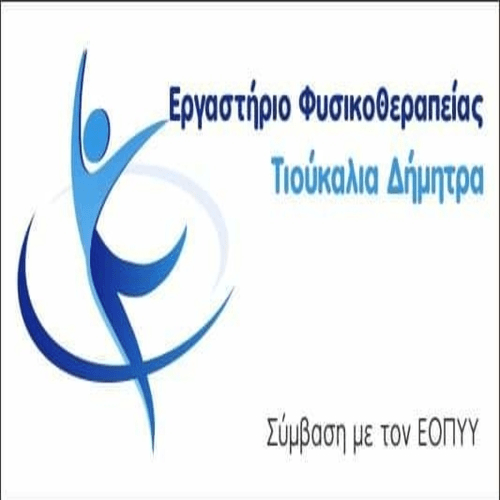 «Όχι» σε σύνθετη ονομασία που θα εμπεριέχει τον όρο «Μακεδονία» λέει το

59% of respondents, against 35%

που συμφωνούν με σύνθετη ονομασία σε δημοσκόπηση της Pulse και του Action24

.

Στην ίδια δημοσκόπηση – που παρουσιάστηκε στην εκπομπή Evening Report με τον Γιώργο Κουβαρά – the 65 % των ερωτηθέντων αξιολογεί θετικά τα συλλαλητήρια και αντίστοιχες ενέργειες για το «Σκοπιανό».

Ανάμεσά τους και η πλειοψηφία των ψηφοφόρων του ΣΥΡΙΖΑ, οι οποίοι σε ποσοστό 57% κρίνουν σίγουρα και μάλλον θετικά τα συλλαλητήρια.]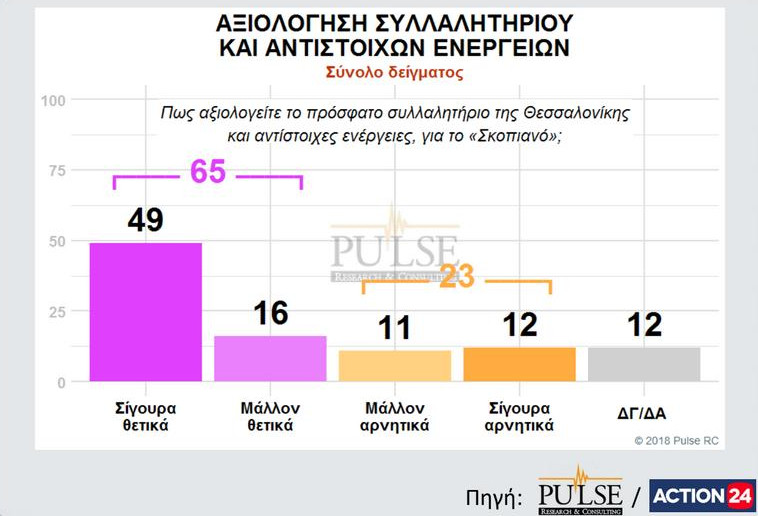 Στο γκάλοπ της Pulse το 72% των ερωτηθέντων θεωρούν το ζήτημα της ονομασίας της ΠΓΔΜ πολύ ή αρκετά σημαντικό για τη χώρα.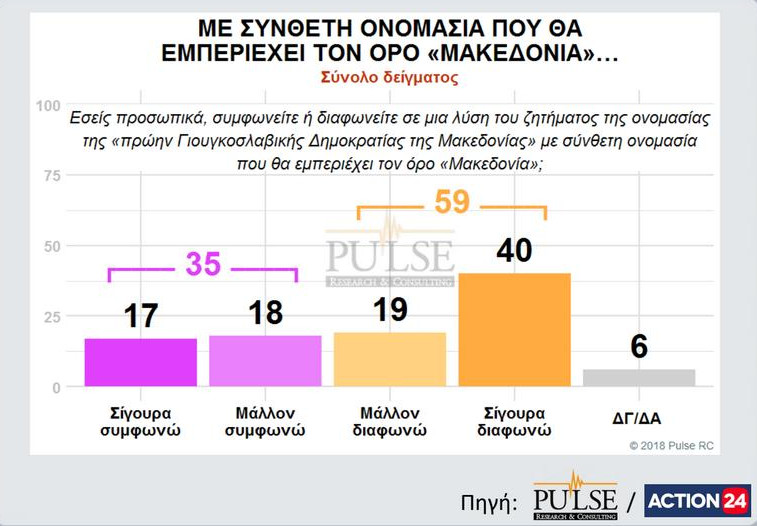 The 32% των ερωτηθέντων δείχνουν μεγαλύτερη εμπιστοσύνη για τη διαχείριση και λύση του Σκοπιανού στον Κυριάκο Μητσοτάκη έναντι 24% που εμπιστεύονται τον Αλέξη Τσίπρα.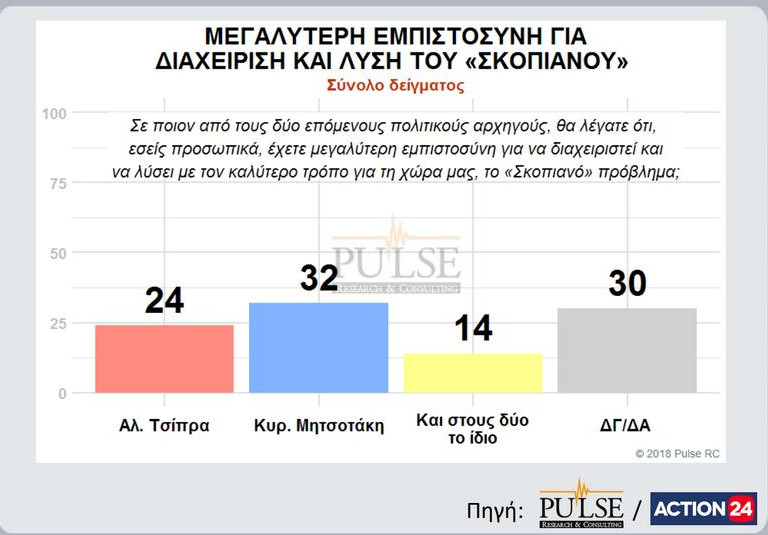 In πρόθεση ψήφου με Αναγωγή επί των Εγκύρων η SW προηγείται με 32% against a percentage 21% of SYRIZA.
Analytically
SW: 32%
SYRIZA: 21%
Change Movement 9%,
Golden Dawn 8,5%,
KKE 5,5%,

Ανεξάρτητοι Έλληνες

2%

Ένωση Κεντρώων

2%
Popular Unity 1%
ΑΝΤΑΡΣΥΑ 1%
Cruise Freedom 1%
Greek Solution (Velopoulos) 1%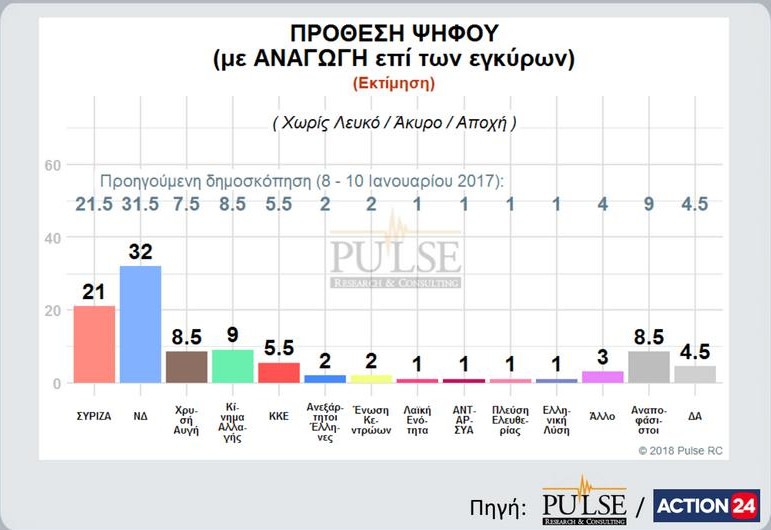 In καταλληλότητα για την Πρωθυπουργία Kyriakos Mitsotakis leads with 32% against 24% of Alexis Tsipras, while the 41% απαντά κανένας από τους δύο.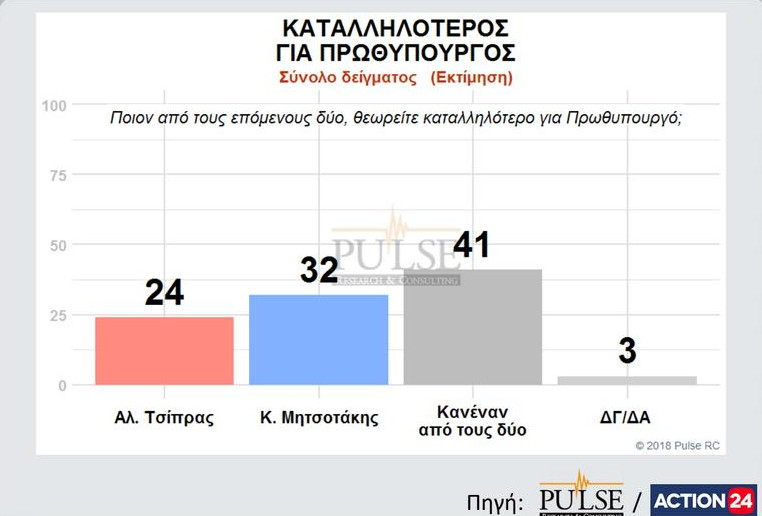 In παράσταση νίκης η ΝΔ προηγείται με 59% against 23% of SYRIZA.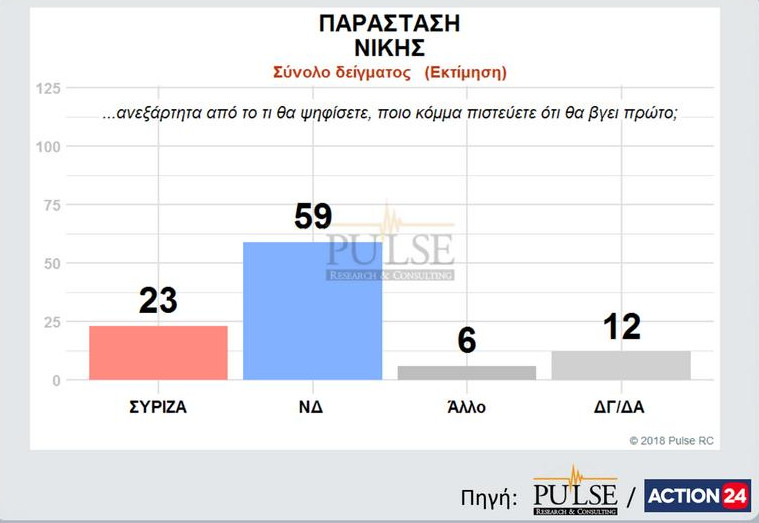 Διαβάστε εδώ ολόκληρη την δημοσκόπηση της Pulse για το Action24 σε μορφή PDF
Source: iefimerida.gr