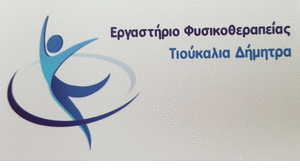 Energy savings at European level are particularly high in the European Commission's priorities as an important tool for implementing the zero carbon footprint commitment by 2025. The roadmap of the program has already been announcedthe A Renovation Wave initiative for public and private buildings' as the main pillar of the New Green Deal and by 11-6-2020 is in public consultation.
It is characteristic that the roadmap also highlights the significant benefits of energy saving actions and their importance., both in relation to the reduction of the environmental footprint of the building stock, as well as to maintain jobs and support local communities.
Based on the WWF study ROAD TRANSFER PAPER IN METALIGNITY AREA FOR THE REGION OF WEST MACEDONIA και στοιχεία που συνελέγησαν από το ΤΕΕ και το ΥΠΕΝ και στηρίχθηκαν στην πρώτη φάση τού «Εξοικονόμηση κατ' οίκον», it is estimated that with an investment of value 100 from. euro, are upgraded approximately 9.210 residences, are created 163 direct jobs (in total 650) and directly locally added value 36 from. euro, while saving primary energy approximately 175 GWh.
It is estimated that, throughout the Region of Western Macedonia, about 60.672 buildings belong to class H and, therefore, έχουν την μεγαλύτερη ανάγκη για άμεση ενεργειακή αναβάθμιση και πιθανότατα ανήκουν και στο οικονομικά ασθενέστερο τμήμα της κοινωνίας.
Δεδομένης της κατάστασης που δημιουργεί η απολιγνιτοποίηση στην περιοχή μας , αλλά και για την αντιμετώπιση των οικονομικών συνεπειών του Κορωνοϊού, οι δράσεις εξοικονόμησης ενέργειας στην Δυτική Μακεδονία με κύρια κατεύθυνση την ενεργειακή αναβάθμιση των κτηρίων μπορεί να αποτελέσουν μια ιδιαίτερα θετική πρωτοβουλία με σημαντικά περιβαλλοντικά και οικονομικά αποτελέσματα. Επομένως πρέπει να δρομολογηθεί ένα άμεσο πρόγραμμα ενεργειακής αναβάθμισης δημόσιων, but mainly private buildings. This program can help reduce energy poverty in the region, στην μείωση των εκπομπών CO2 από το κτηριακό απόθεμα και ταυτοχρόνως και σημαντικότερο να δημιουργήσει άμεσα σημαντική τοπική προστιθέμενη αξία και θέσεις εργασίας.
Our proposal is to immediately develop a comprehensive program entitled: «Energy saving for Western Macedonia». All local agencies should be involved in this initiative (Region, Municipalities, University, TEE, etc.). At the same time, specific savings targets should be set with the horizon in mind 2030 and 2050 και να δρομολογηθεί ένα πρόγραμμα εκπαίδευσης του εργατικού προσωπικού σε νέες δεξιότητες σχετικά με την αναβάθμιση του κτηριακού τομέα.
As for funding funds can be sought from
NSRF 2021 – 2027
European Fund for Fair Transition
National Fund for Fair Transition - Green Fund
European Bank for Reconstruction and Development (EBRD)
Τα παραπάνω έχουν ήδη χρηματοδοτήσει έργα εξοικονόμησης ενέργειας
ή εκδηλώσει σχετικό ενδιαφέρον.
Beyond an overall design for tomorrow, η περιοχή μας έχει ανάγκη και από βραχυπρόθεσμα μέτρα στήριξης της οικονομίας και η ενεργειακή αναβάθμιση κτηρίων για την εξοικονόμηση ενέργειας είναι ένα πρώτο καλό παράδειγμα.