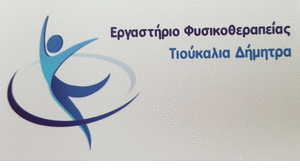 Καλοκαιρινές δράσεις 2019 "Μαθαίνω-Δημιουργώ-Διασκεδάζω"
The manufacture 26 July 2019 ολοκληρώθηκαν οι καλοκαιρινές δράσεις της Δημόσιας Βιβλιοθήκης Σιάτιστας με την καθιερωμένη γιορτή λήξης.
Στη Βιβλιοθήκη πραγματοποιήθηκαν από τις 20 June until 26 July 20 (twenty ) εκδηλώσεις με πλήρη επιτυχία στις οποίες συμμετείχαν 820 παιδιά και ενήλικες.
Η επιτυχία αυτή ανήκει αποκλειστικά στους εθελοντές μας που πρόσφεραν τις υπηρεσίες τους ακούραστα για άλλο ένα καλοκαίρι, γεμάτο με δραστηριότητες, και πολλά εργαστήρια που γέμισαν δημιουργικά τον ελεύθερο χρόνο των παιδιών.
Εργαστήρια κατασκευής origami,architecture, αγγλικών, ρομποτικής, music, κηπευτικής και περιβάλλοντος, κόμικς, εικαστικών-ζωγραφικής, έκθεση βιβλίων, παράσταση καραγκιόζη, αφήγησης ιστοριών , και πολλά άλλα.
Οι εθελοντές που πήραν μέρος και τους οποίους ευχαριστούμε θερμά είναι:
Andritsou Elisabeth , Δάλας Δημήτρης, , Θεοδώρα Ζαγκουντίνου, Δημήτρης Ζιούζιος, Ευαγγελία Καπλάνογλου,Τάνια Κατοτικίδου, Μαρία Κουζιάκη, Αναστασία Κουτσώνα, Τατιανή Κώτσικα-Γράβα, Λάζαρος Γ.Κώτσικας, Τατιανή Μανώλη, Αννέτα Ντόκου, Αργυρώ Ξανθοπούλου, Ιωάννα Πήτα, Ιωάννα-Μαρία Σερέφα, Ζωή Γ.Τσιαούση, Παναγιώτα Γ.Τσιαούση, Αννα Τσιότσιου, Αλεξάνδρα Τσίπου, Μαρία Τσιφτσόγλου και Ηλίας Ωττας .
Στους εθελοντές δόθηκαν και βεβαιώσεις συμμετοχής τους στις Καλοκαιρινές μας δράσεις.
Επίσης ευχαριστούμε και τον έντυπο και ηλεκτρονικό τύπο, Siatistas, Voio and Kozani for their valuable contribution to the promotion of actions and informing the public about our educational activities.
The Director of the Library
Bustantzi Andromachi