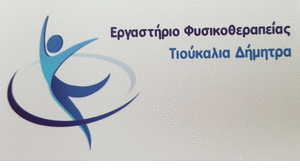 The literary magazine Intervention carries out Online Event with Title "1821 words for yesterday… The anniversary of two centuries - Kozani during the period of 1821". The event will become the Saturday 9 January, time 11 a.m. and will be broadcast live on the internet. It is dedicated to 200 years since the beginning of his revolution 1821, with special reference to the events during his period 1821 in the area of ​​Kozani. It frames the publication of a book on the subject of anniversary of 200 years from 1821, which will be released in the near future. The event takes place in the context of the action "Literature here and now", set under the auspices of the Ministry of Culture & Sports.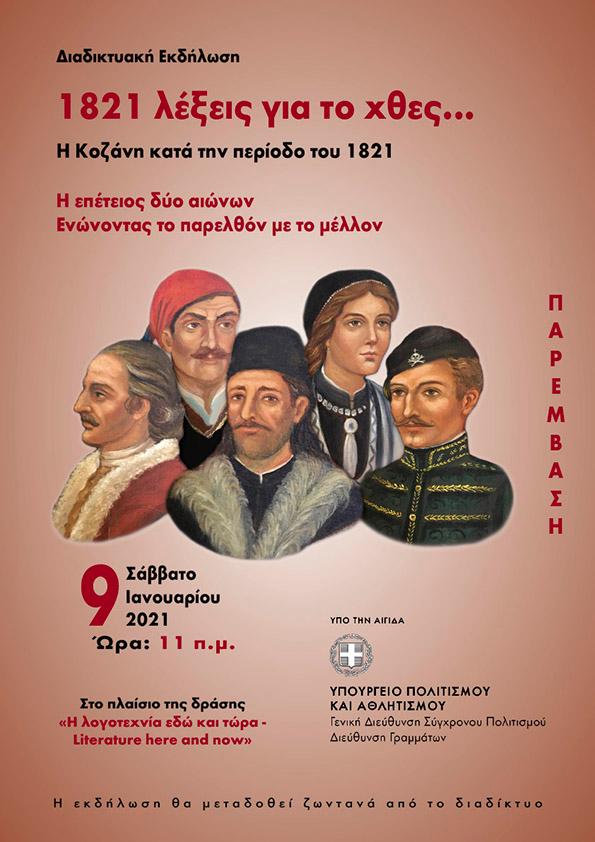 Speakers:
Theodoros Theodoulidis, Rector of the University of Western Macedonia
Sofia Iliadou-Tachou, Professor of Modern Greek History PDM-Chairman of the Culture Committee PDM.
Thanasis Kallianiotis, Educational – Historical
Nikos Boukouvalas, Chemical
Tasos Harelas, Philologist
Marios Moros, PhD Candidate in Modern Greek Philology, AUTh
Anna Mamatsiou, Philologist
Β.Π.Καραγιάννης, Author - Publisher of Intervention Magazine
Reads Nikos Kourou, Actor - Director
Participates in University of Western Macedonia.
The event will be broadcast live on the internet:
https://www.facebook.com/dimitra.karayianni.1/
https://www.facebook.com/paremvasikozani