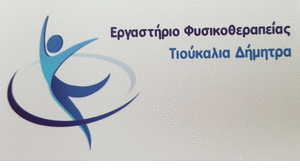 Ο Σύλλογος Αλληλεγγύης και Εθελοντισμού Γρεβενών ¨Ελπίδα¨ σε συνεργασία με το σύλλογο Εθελοντών Αιμοδοτών Κοζάνης «Γέφυρα Ζωής» διοργανώνουν ημερίδα ενημέρωσης και λήψης δείγματος δωρητών Μυελού των Οστών στην Αίθουσα Δημοτικού Συμβουλίου Γρεβενών την Τετάρτη

25 October 2017 and time 19:00.
Think of YOU as the only person who can save a patient!!!
What a magical feeling!!!! And yet it's more likely than you think.
As long as you become a bone marrow donor… and you know… you can be YOU who will save a life…. You may be the one to be saved.. if we become ALL donors.
It is simple!!! Give a sample of blood or mouthwash, to identify yourself and maybe one day be called to save a LIFE!!!!
Easy and painless, through the vein, about as you give blood!!! .
Λίγοι γνωρίζουν ότι Grafting in case the donor is called to "Give Life" can be done by downloading of essential cells from the blood, without the need for puncture.
Aim ONLY to pass their nationwide 200.000 Bone Marrow donors, so that every patient with leukemia has HOPE.
«Each year, for thousands of patients, and especially children and young people, with life-threatening diseases, Bone marrow transplantation is their only option for survival and healing.
The need for volunteer donors is enormous, in order to find a GIVING GIFT between them 30 million. volunteer donors worldwide, who will have the privilege of "Giving Life" to a fellow human being suffering from blood cancer, such as lymphoma or leukemia (the most common cancer in children).
Give life - Defeat leukemia!!!
YOU;;; You're still thinking about it;
Be aware
Become a Bone Marrow Donor TODAY
Give life - Defeat leukemia!!!
Ενημερωθείτε μέσα από την ιστοσελίδα μας στο www.seakozanis.gr , στο F/B Σύλλογος Εθελοντών Αιμοδοτών Κοζάνης, για τις δράσεις μας ή καλέστε μας για οποιαδήποτε απορία σας στα Τηλ: 24 6 10-40 575 & 6 9 77 3 37 5 61