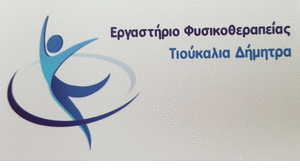 The Municipality of Kozani having made clear its intention to improve the quality of life of people with disabilities, as well as promoting the social inclusion of all vulnerable social groups, took another action in this direction.
particularly, submitted a proposal for financing the operation "Supply of bus for people with disabilities », σε συνεργασία με τον Σύλλογο Γονέων Κηδεμόνων και Φίλων Ατόμων με Αυτισμό Ν. Kozani. The proposal joined the Operational Program "Western Macedonia 2014-2020", within the priority axis for promoting social inclusion and combating poverty and discrimination.
The proposal of the Municipality of Kozani has received the necessary approval, ώστε να δρομολογηθεί η αγορά του λεωφορείου που θα εξυπηρετήσει τις ανάγκες του σωματείου «Σύλλογος Γονέων Κηδεμόνων και Φίλων Ατόμων με Αυτισμό Ν.Κοζάνης». That union:
There is a Center for Creative Employment of Persons with Disabilities 25 persons according to the operating license of the Region of Western Macedonia
The Day Care Center for people with mental retardation is licensed 35 people.
Noting, that the vehicle will be properly configured, για τη μεταφορά ατόμων με αναπηρία και θα έχει τη δυνατότητα να δέχεται δύο αναπηρικά αμαξίδια. The total capacity will be 14 seats, with an additional one driver's seat, μία θέση συνοδηγού.
The total budget of the operation is 110.000 euro.