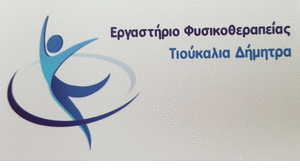 40 years of uninterrupted service!
Yes on 40 years he leaned over our problems to advise us, to protect us, to help and support us.
40 χρόνια μεγάλης, of great patience.
All we can say is that God wanted him and despite our persistence to remain and the regret for his absence we submit to His will.
We will rightly give him the nickname of the merciful Clergyman.
His giving and his humanity were unique!
I wish " the Lord of Life and Death " to classify him in the scene of the righteous and to give us the consolation from on high.
Hard thing to lose your spiritual. Σου φεύγει η γή κάτω από τα πόδια. Κόβεται ένα κομμάτι από την καρδιά σου.
Αλλά εμείς δεν πρέπει να στενοχωρούμεθα «ὥσπερ οἱ λοιποί οἱ μή ἔχοντες ἐλπίδα».
Our spiritual father, from today already, cooperates in the Heavenly Altar, near the Philomonk Bishop Antonios, to the Bishop Paul of Love and Sacrifice, with his beloved elder p. Gregory Docheiaritis, with the incarnate father of Pope Lambros, as well as with the theological and enlightened spiritual of Fr.. Athanasios of Mytilene.
This should rest us because this is what we seek throughout our lives.
Good Heaven my father!
Ioannis Ath. Μπατσής