Many were the recipients of an email which is supposedly sent by ELTA and refers to parcel delivery. The email states that it is not possible to deliver the parcel because a duty of € 2.10 has not been paid. There is also a link in the email (link) which the unsuspecting citizen is called upon to press in order to pay this small amount.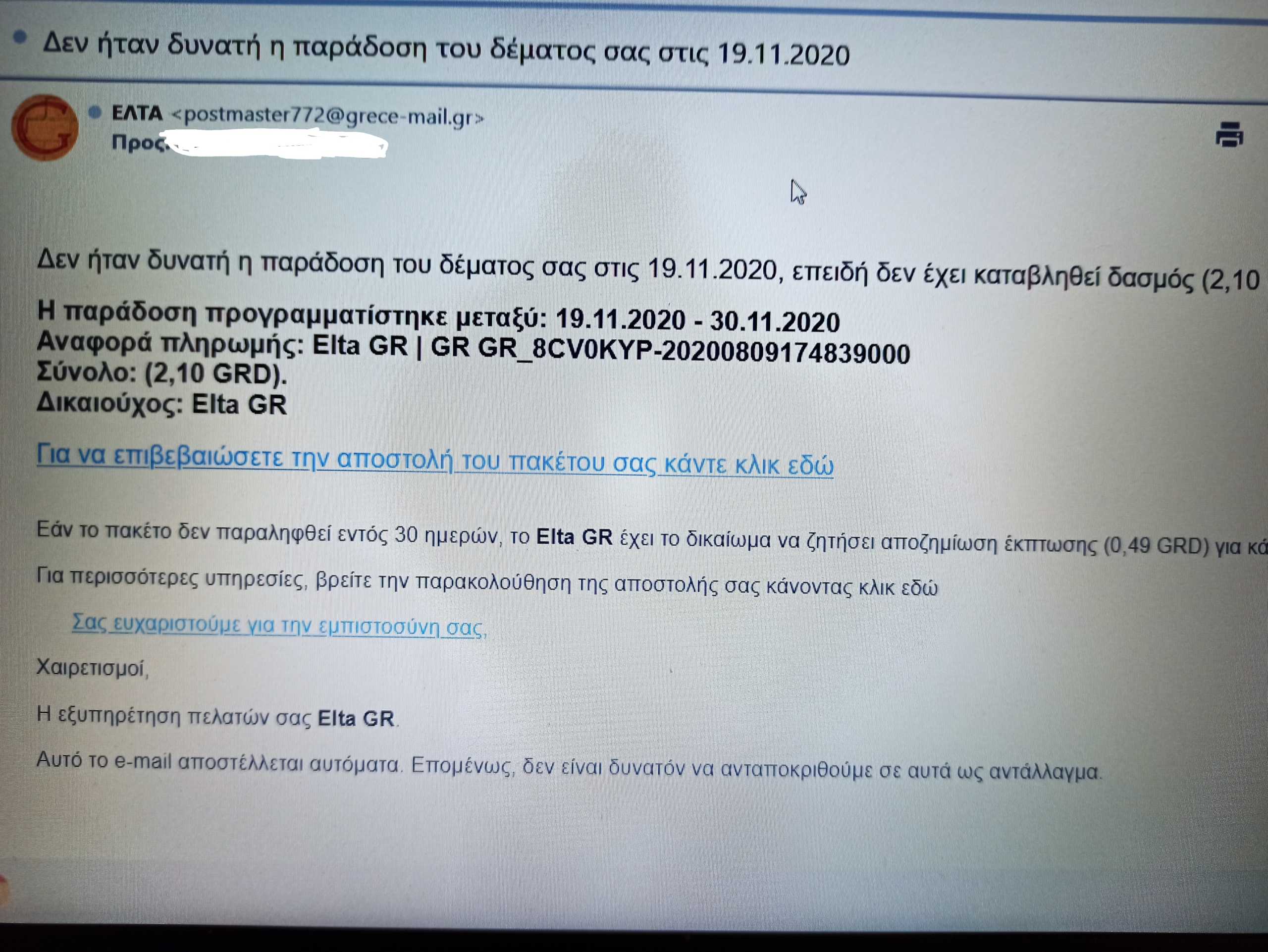 To make it even more convincing the scammers report that if not omitted inside 30 days the parcel then they will have to be compensated € 0.49.
In communication we had with ELTA, the citizens are asked NOT to even open the specific email and to delete it immediately from their e-mail.
Source:Newsit.gr