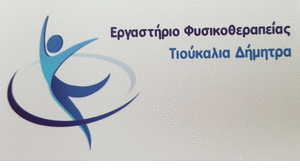 The Rector of the University of Western Macedonia, Professor Theodoros Theodoulidis, visited on Tuesday 19 January of the Movement for Change consisting of the member of the Political Council Paris Koukoulopoulos, the Secretary of the Prefectural Committee Theodoros Theodoridis and the member of NE. and the education sector Lila Papadimitriou.
Mr.. The Rector offered full information about the changes that will be brought to the HEIs. the changes planned by the Ministry of Education, quoting the data that he also publicly mentioned. In addition, παρουσίασε τις πρωτοβουλίες που έχει αναλάβει το ίδρυμα όχι μόνο για το νομοσχέδιο αλλά και σε ακαδημαϊκό και ερευνητικό επίπεδο για την ενίσχυση του αποτυπώματός του στην τοπική κοινωνία και την ακαδημαϊκή κοινότητα εν γένει.
For their part, the members of the group presented the main positions of the Movement for Change around higher education and especially those concerning the draft law being drafted by the Government.. More specifically, the Movement for Change:
opposes the establishment of a Special Police Force and suggests the increased use of technological means and the undertaking of the supervision of the HEIs. by their specially trained officials.
opposes the immediate application of the mathematical formula and calls for the distinct and substantial participation of HEIs. in determining the number of entrants.
Calls for a substantial upgrade of secondary education with a National Baccalaureate that will count decisively.
Supports the independence of HEIs. and strengthening their reasoning in the higher education decision-making process.
End, Believes that the bill scandalously favors Private Colleges - a fact the Movement for Change opposes - and is to the detriment of regional universities. Especially in everything,Regarding the University of Western Macedonia, the Secretary of the N.E.. pointed out that the de-ligation clause does not apply and that the institution did not receive any full-time professors this year, which in fact leads to its degradation. "In any case, we stand by the staff and students for those claims that contribute to the improvement of the studies provided., facilities and to enhance the research capabilities of the Foundation ", noted closing Theodoros Theodoridis.