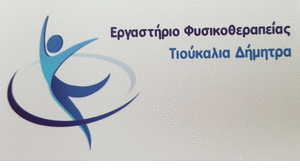 He was searched by police officers of the Kastoria Security Sub-Directorate, theft committed in August 2019 στην Καστοριά και σχηματίστηκε σχετική ποινική δικογραφία σε βάρος 38χρονου αλλοδαπού.
Συγκεκριμένα μετά από κατάλληλη αξιοποίηση στοιχείων, ο προαναφερόμενος ταυτοποιήθηκε ως δράστης κλοπής Ι.Χ.Ε. car, owned by a 60-year-old native, που διαπράχθηκε την 20-08-2019 από την πόλη της Καστοριάς.
Το αφαιρεθέν αυτοκίνητο βρέθηκε πρωινές ώρες της 24-08-2019 σε περιοχή της Καστοριάς από προαναφερόμενους αστυνομικούς, το οποίο και στη συνέχεια αποδόθηκε στην ιδιοκτήτριά του.
Προανάκριση ενεργεί η Υποδιεύθυνση Ασφάλειας Καστοριάς, ενώ συμπληρωματικό προανακριτικό υλικό θα υποβληθεί στον κ. Prosecutor of the Court of First Instance of Kastoria.