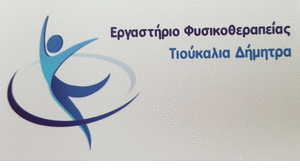 Preparations for the "Save - Autonomy" energy upgrade subsidy program enter the final stretch.
According to the Ministry of Environment and Development, The website of "Save - I" is now ready and is located at https://exoikonomo2020.gov.gr . In the relevant sections, those interested can see the terms and conditions of "Saving" – Autonomous "and the relevant announcements.
At the same time they gain access to all the information material of the program (Application Guide, Annexes, etc.). The website also includes Manuals for the use of the information system as well as frequent questions and answers.
In addition, the connection to the information system in test mode was also activated (demo), After the start of the test operation, those who are intrested, if they are registered users, can log in and test their application up to the submission stage. The user registration process is described in detail in the relevant announcement in the Announcements section.
Please note that the trial run will be for house and apartment applications only and will be available until Wednesday. 9 December, so that those interested can become familiar with the use of the platform, without time pressure.
New technical support helpdesk
In test mode, applications will not be able to be submitted.
At the end of the pilot operation and for the start of the submission of applications, all test applications will be automatically deleted from the information system.
Those who are intrested, with the start of the application submission process according to the schedule per Region, they will have to re-register their application to submit it. It is finally noted that from Sunday 6 November has a daily helpdesk 10.00-14.00 for the technical support of the users of the platform.
It is reminded that now new dates are valid for "I save – I am autonomous ".
The 5 application steps
Costas Laskos, President of the Panhellenic Association of Certified Energy Inspectors, presented through iefimerida.gr a ​​detailed guide for "Saving - Autonomous" and the application process.
As follows, there are specific procedures that must be followed. It all starts with contact with the energy inspector, the autopsy follows, the study and the formation of a file, while then the application is submitted by the project consultant.
See the guide with 5 steps for applying to "Save - Autonomy" and the points that need attention in this link.
Source: iefimerida.gr