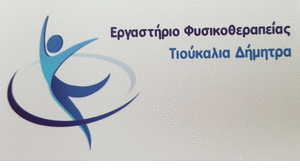 The restart of the "Save - Autonomy" program in the remaining four Regions, from next Monday, with technical adjustments for the smoother flow of applications announced tonight the Ministry of Environment and Energy.
Specifically from Monday, 25 January the platform will initially open for the Region of Eastern Macedonia and Thrace, while on 27 The application process for the Region of Western Macedonia starts in January and in 29 January for the Region of Central Macedonia. In the Region of Thessaly, applications will start on February 1st 2021.
The submission of applications concerning apartment buildings (Type A & B) will start from 3 February 2021 throughout the territory. The start time of the process, remains as it was, at 10.00 a.m. In relation to the application process, after the evaluation of issues raised by the Technical Chamber of Greece and for the smooth operation of the platform due to the extraordinary restrictive measures for the pandemic of Covid-19, the following technical adjustments were decided:
A period of five minutes is set as the minimum time from the creation of the application until its submission.
Individual points concerning the information received by users when completing data and conducting internal audits of the information system are improved.
Facilitating the submission of applications for the A and B type apartment buildings, postponing the obligation to submit bank account details to a later time point.
It is reminded that the amount of the available budget for each Region is as follows:
Region of Eastern Macedonia and Thrace - 74 million. euro.
Region of western Macedonia - 73,5 million. euro.
Region of Central Macedonia - 130 million. euro.
Thessaly Region - 84 million. euro.
Source:eleftherostypos.gr