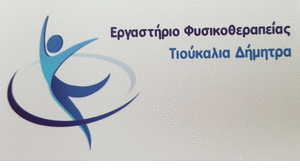 Back to her house in Kozani, returned one of the three victims of the ax attack at the tax office of the city of Macedonia.
The 47-year-old, who was slightly injured by the attack of the 45-year-old perpetrator, returned to her family, with her husband describing his relief and joy, but also of their children, that transcends this adventure.
"We are very happy that the mother of our children and our wife, returned home. We will deal with things little by little, physically and mentally. I wish the best for her other two injured colleagues ", said initially to ANT1 the husband of the 47-year-old who described the moments after learning about the attack on the Kozani Tax Office.
"My first thought… I got the car and got off immediately at the Kozani Tax Office and tried in every way to help. To help in every way the children of EKAB and all colleagues in the field. He told me what happened. They are very good physically and mentally. He told me the story of how it happened. I admired her mental strength and from then on the doctors took over ", reported characteristically.
Kozani: The 56-year-old continues to fight for his life
In the meantime, the second of the three victims of the ax attack, the 56-year-old tax collector, continues to fight a huge battle to stay alive. Doctors continue to struggle to see a sign of improvement, with the situation remaining very critical for the unfortunate man.
Regarding the third victim of the attack, their 67-year-old colleague, according to doctors has shown signs of improvement, after rehabilitation operations on the wounds she has on her face. However, he remains under medical supervision.
Source: iefimerida.gr