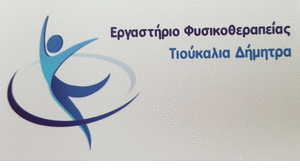 The restoration of the unjust reduction of the percentage on the revenues of the auctions of the greenhouse gas emission allowances, available through the Green Fund program to Kozani PE, Florina and the Municipality of Megalopolis, requests in a relevant letter the Regional Governor of Western Macedonia K. George Kasapidis.
On the occasion of the issuance of a relevant Ministerial Decision by the former Minister of Environment and Energy K. Hatzidaki at 31/12/2020, Mr.. Kasapidis expressed his strong disagreement and concern about this decision, asking the new Minister K. Konstantinos Skrekas to redress this injustice for Western Macedonia and the Municipality of Megalopolis. The full text of his letter is attached below K. Kasapidis to K. Σκρέκα.
Theme: Unfair reduction of the percentage on the proceeds of their auctions
greenhouse gas emission allowances for the year 2020 where available in the Green Fund, from 6% in the 1% and immediate need their recovery.
With the sub. no. ΥΠΕΝ / ΔΚΑΠΑ / 126440/2480 (Government Gazette 5901 / B / 31-12-2020)
decision on how to allocate revenues from auctions for greenhouse gas emission allowances for the year 2020, the percentage of auction proceeds allocated to the Green Fund, decreased by six percent (6%) at just one percent (1%).
As you already know, the total amount resulting from the above percentage, available through a relevant Green Fund Program (decision no. 181.7/27.05.2020 (ΑΔΑ: 9ΣΑ746Ψ844-2ΟΜ)), to finance the required actions and interventions, as well as related projects for the development of sustainable low carbon footprint economic activities. Purpose of the program, is to enable the strengthening and gradual diversification of local economies and the creation of jobs in the Regional Units of Kozani, Florina and in the Municipality of Megalopolis of PE. Arcadia, given the national goal of complete De-Lignification by 2028 and the impact that its achievement will have on the economic activity of the aforementioned areas. Areas that are significantly dependent on lignite power plants.
The total amount, based on the above relevant approval decision of the Green Fund, amounted to a total of 31.412.033,10 €.
It is understood from the above, that the issuance of the Decision of the Minister of Environment and Energy to reduce the percentage in 1%, caused great concern and the feeling of injustice in Western Macedonia.
Given the fact that gas emissions are constantly decreasing from year to year, the reduction of the total amount that will be available in the future in the Region of Western Macedonia is predicted to be constantly decreasing.
Τα χρήματα αυτά η Περιφέρεια Δυτικής Μακεδονίας σχεδίαζε και προέβλεπε να τα αξιοποιήσει κυρίως για αναπτυξιακούς σκοπούς, creating the right environment until the implementation of the Fair Development Plan during the 2023.
Until then, these amounts, through the Green Fund, θεωρούνται απολύτως αναγκαία για τις Π.Ε. Kozani, Φλώρινας και τον Δήμο Μεγαλόπολης.
Mr. Minister, οποιαδήποτε μείωση του ανωτέρω ποσού ή αντίστοιχων ποσών που κατευθύνονται στην Περιφέρεια Δυτικής Μακεδονίας τη δεδομένη χρονική στιγμή, δεν μπορεί σε καμία περίπτωση να γίνει αποδεκτή, καθώς οι επιπτώσεις της στον αναπτυξιακό σχεδιασμό και στην προοπτική Δίκαιης Αναπτυξιακής Μετάβασης θα είναι εξαιρετικά επιζήμιες.
Please, λαμβάνοντας υπόψιν το ενδιαφέρον και τις ευαισθησίες σας για την περιοχή μας, για τις δικές σας άμεσες ενέργειες, με γνώμονα την κοινωνική δικαιοσύνη και την στήριξη της περιοχής που βρίσκετε στην πιο κρίσιμη περίοδο της σύγχρονης ιστορίας της και χρειάζεται όσο ποτέ την κρατική αρωγή και μέριμνα.