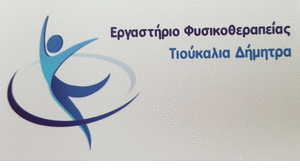 Question of MPs of the Movement for Change to the Ministers of Environment & Energy and Infrastructure & Transport for Kozani Airport.
The MPs of the Movement for Change, George Arvanitidis and Christos Gokas, testified question to the Ministers of the Environment & Energy and Infrastructure & Transport requesting that the staffing problems of Kozani airport be resolved, in order to continue smoothly the educational activities that take place in it. We control the government, we provide answers to the real problems of the citizens.
Ν.Ε. Kozani
The full text of the question follows:
Chief Ministers,
in order to support the Kozani region in the difficult period of the energy transition in which it is entering, every measure on your part must be exhausted, to attract new productive investments, but also on the other, to maintain any healthy economic activity in the area. One of them is the Egnatia Aviation Professional Pilot Airlines Training School, which, as known, recent years, is also active in Kozani. In this context and in order to continue and strengthen this important activity, we consider it expedient and necessary to immediately solve the problems faced by Kozani Airport., after, as the people of the company claim, the understaffed airport of the city limits, to a significant extent, the flight hours of its trained pilots, resulting in a large number of trainees being transferred to Kavala to carry out or complete their training.
As it is easily understood, this problematic situation that has developed at Kozani airport makes it non-functional for the full development of these educational aviation activities and hinders the further development of the region.. Following the above, Messrs. Ministers:
What measures and decisions do you intend to take in the direction of solving the existing problems in order not to lose this economic activity from the understaffed airport of Kozani ;

Προτίθεστε να περιλάβετε στο Master

Plan της Δυτικής Μακεδονίας την αξιοποίηση του αεροδρομίου Κοζάνης

;