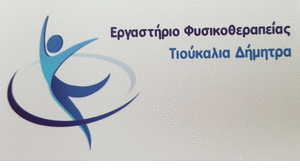 It is known that the country's banks are closing branches throughout Greece, με στόχο τη μείωση του λειτουργικού τους κόστους.
Σε αυτό το πλαίσιο ανακοινώθηκε, από τη διοίκηση της τράπεζας Πειραιώς, ότι πρόκειται να κλείσει και το κατάστημα της τράπεζας στη Δεσκάτη και να μεταφερθούν οι υπηρεσίες του σε κατάστημα της τράπεζας στα Γρεβενά. Το γεγονός αυτό δημιουργεί σοβαρά προβλήματα στους κατοίκους του Δήμου καθώς θα είναι αναγκασμένοι να διανύουν μεγάλη χιλιομετρική απόσταση για να μπορέσουν να επισκεφτούν την τράπεζα και μάλιστα χρησιμοποιώντας ένα δύσκολο οδικό δίκτυο.
Να σημειώσουμε ότι ο Δήμος Δεσκάτης έχει 4.500- 5.000 residents, αρκετοί από τους οποίους είναι αγροτοκτηνοτρόφοι που συναλλάσσονται ήδη από τη δεκαετία του 1980 με την Αγροτική τράπεζα, την οποία έχει απορροφήσει η τράπεζα Πειραιώς. Επιπλέον το κατάστημα του Δήμου Δεσκάτης εξυπηρετεί και κατοίκους των γύρω περιοχών, ενώ δεν είναι όλοι οι κάτοικοι εξοικειωμένοι με τις ηλεκτρονικές συναλλαγές.
Σε αυτό το κατάστημα οι αγρότες πληρώνουν ΟΣΔΕ, κατά συντριπτική πλειοψηφία μπαίνουν οι αγροτικές συντάξεις και έχουν σημαντικό ποσοστό από τις καταθέσεις τους. Στη Δεσκάτη αυτή τη στιγμή λειτουργεί ένα ακόμα κατάστημα, της Εθνικής τράπεζας.
Έπειτα από ψήφισμα του Δημοτικού Συμβουλίου Δήμου Δεσκάτης, ενάντια στο κλείσιμο του καταστήματος, αποφάσισε η διοίκηση της τράπεζας τη λειτουργία του καταστήματος, only, για τις ημέρες Δευτέρα και Πέμπτη. Η απόφαση αυτή προφανώς και δε λύνει το πρόβλημα που δημιουργείται, καθώς οι κάτοικοι θα πρέπει να φροντίζουν να εξυπηρετούνται μονάχα αυτές τις ημέρες, σε αντίθετη περίπτωση θα πρέπει να μετακινούνται στα Γρεβενά. Τις ημέρες λειτουργίας θα δημιουργείται συνωστισμός, αφού πολλοί θα είναι αυτοί που θα χρειάζεται να εξυπηρετηθούν, κατάσταση η οποία μέσα σε συνθήκες πανδημίας πρέπει να αποφεύγεται. The employment relationship that will be created for the employees who will have to change the store in which they work for two days a week is also important..
According to the above, the Ministers are asked, what immediate action will the government take for:
• The operation of Piraeus Bank branches in the Municipality of Deskati all working days of the week, to continue to serve the residents of the area.
• Do not lose any job, the employees of the bank have their salary or insurance right.