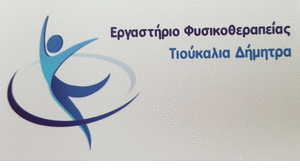 Living with a teenager can - several times - be like two lives in a parallel universe. You have a steady schedule, while teenagers at the same time trying to discover their lives. You think, that you have to go through adolescence together and they, that they are now learning who they are, what they want and that they no longer need your advice. This is the key point where the game is sometimes "lost" and the quarrels between parents and teenagers begin..
No one went through adolescence easily or painlessly. Everyone had their outbursts at some point, even if time has now "erased" those memories. The changes that occur during adolescence are normal and significant and are stimulated by a brain, which in turn changes. Some of these changes will be great and others will be difficult and will involve many outbursts., anger and quarrels.
One of the best ways to deal with your teen's outbursts is to figure out what causes them.:
Many researches have come to the conclusion, that The brain of adolescents does not function in the same way as that of adults. Adults use the prefrontal lobe more, which is located - as its name suggests - at the front of the brain, while the most active part of adolescents' brains is the amygdala located in the back of their brain.
The frontal lobe examines the consequences and sets limits on emotional reactions - at least until it checks whether they are justified or relevant to the circumstances. The amygdala on the other hand leads to impulsive and instinctive reactions. The frontal lobe of adolescents is not fully developed and therefore does not react like adults.
For example, when adults try to decode certain facial expressions they think: "Now he raises his eyebrows because he is angry or confused;», "He laughs with his heart or makes fun of me;And the frontal lobe helps to clear up these thoughts. Adolescents having less developed this point and with more active amygdala, react strongly to everything,what they consider, that it "threatens" or offends something that is important to them. And yes, to sleep more, to go out for a long time with their friends or to know, that they are okay with you are all important matters to them.
When will all this end;
As a child goes through adolescence, the amygdala "delivers" some of its control to the frontal lobe, while the connection between them becomes stronger and they work better together. Over time the amygdala is still active and ready to respond to any threat., but now the frontal lobe is able to analyze and "weigh" the situations more responsibly. The adolescent brain will have fully acquired those abilities of the adult brain in 24 years of age of the individual. Meanwhile, Nevertheless, there are ways to deal with or calm teen outbursts of anger:
Help them understand why they do what they do
Adolescents experience situations and changes, which often confuse them, they exhaust them mentally and make them feel alone or isolated. You can talk to them about these changes and explain what is going on in their brain., so that they can understand what exactly is going on, but - mainly - that you understand them.
Show them, that you are in the same group
Quite often it can be seen, that teens want to be cut off from their parents, but it's not like that. Adolescence is the period of their lives that they need understanding, love and a calm relationship with their parents. And the truth is, that it is not easy to have complete control, but we can certainly positively influence our child. For this to happen, teens need to know, that we are with them and we support them. That we will not be there just to criticize negatively what mistakes they make.
"Borrow" your frontal lobe
When things get tough you have two options. The first is to engage with voices and nerves in the discussion and thus add more oil to the fire and the second is to calm things down by letting your frontal lobe dominate.. In this case, you will "lend" a little to your child and bring him to a state of calm. You can say for example: "I hear what you say and I can understand, that is important to you. You can talk to me more calmly;». And these words do not mean, that you accept inappropriate behaviors or give in to his whims, but, that you are trying to get out of the bad situation calmly and without fuss.
"Pass" clear messages
Make sure, that your words sound exactly the way you want them to sound and that your child receives them exactly that way. Make sure, Well, that you are not destroying something that is important to him. For example, say "The party you are going to sounds very nice. You will have a great time. What time do you think to return ", instead of a dry "How long will you sit there;». So, your child will not treat you as a "threat", since - essentially - you will not be!
Control your emotions
When the blood "lights up" it is perfectly normal for you to be carried away by your emotions. You are, after all, and you people. Learning your child, that no one is perfect is a valuable lesson for life. This knowledge, as well as knowing, that it is normal not to be perfect and to make mistakes is a way of not being treated as an "enemy", but also to see things a little more realistically and calmly.
Be patient
Adolescence is a period of learning. No one was born knowing what to do. Give your child space to express themselves and learn to manage situations. It will take time - just as it did with all of us. Allow your child to make mistakes here and there and give yourself the same opportunity.
Focus on the behavior, not the person
With hormones and their brains in complete confusion it is easy for teenagers to sometimes express themselves in a very ugly way or to engage in unacceptable behaviors.. Try not to embarrass them - shame is an emotion that teenagers experience quite often and intensely - focusing on the behavior and not on themselves. For example, say: "I feel that I am not worthy of respect when you shout like that" instead of "You do not respect anyone!» .
Do not generalize
From the moment you utter "you always do this" or "you never do the other" you have opened a conversation that will not end well. Your children will remind you, that this is not the case and together they will accuse you of what you may have done wrong or wrong. The discussion will turn into a quarrel and you know how it will end.
listen up
You will always gain more by listening than by speaking. Listen to your teens and let them understand, that even if you do not agree with what they say, they need to know, that what they say is important. From the moment they understand, that they have a listener in front of them it will be much easier for them to hear your side too.
And finally, understand, that when an outbreak occurs it does not happen because your teen wants to "handle" you, but because he is trying to learn his limits and his "brakes". Sometimes he will get over it, but with your own guidance and understanding you will get to a point together, where your conversations will be characterized by calm and mutual understanding.
source: heysigmund.com