The Board of the association" Voluntary Action of Siatista Citizens " ευχαριστεί τον πρόεδρο της τοπικής Κοινότητας κ.Σαμαρά Δημ.και τους ξυλουργούς κ.κ
Ευάγγελο και Γεώργιο Φίλιο για την αποκατάσταση των σπασμένων παγκακιων και τραπεζοκαθισμάτων ,οι καταστροφές προκλήθηκαν από αγνώστους,στον ΑΓ.Νεκτάριο.
Το Δ.Σ θα λάβει όλα τα απαραίτητα μέτρα για την ασφάλεια του περιβάλλοντα χώρου του ΑΓ.Νεκταρίου.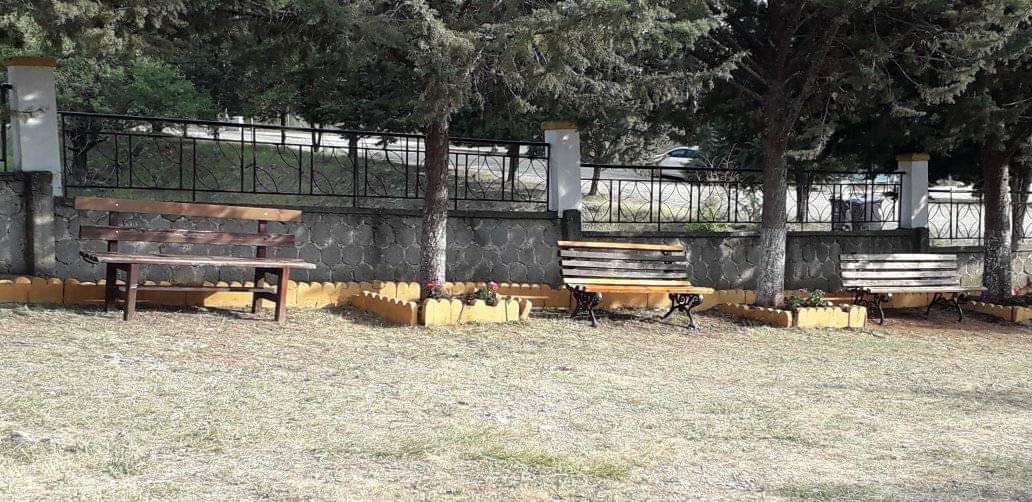 Έγινε από το Δ. Σ και τα μέλη καθαρισμός του περιβάλλοντα χώρου και της εκκλησίας.
Αν σας αρέσει η Καλαισθησία και η Καθαριότητα ΜΗΝ καταστρέφετε και ΜΗ λερώνετε το περιβάλλον.
Σας Ευχαριστούμε!