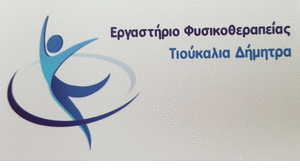 Uncontrolled and clandestine logging continues to reap across the country. The pressures and blows that the forests receive, but also the suburban groves, they have no end Covert logging deforests entire areas, without substantial control by the forestry authorities, and complaints are now daily.
Less painful but real are the arbitrariness of some professional lumberjacks, which creates conditions of unfair competition with lawmakers and increases the indignation and anger of the latter.
The latest complaints come from Voio (Pentalofos - Vythos area), where chainsaws invade, plundering our forest wealth. The richest mountain forest in our prefecture, the Voio, has been suffering for years from over-logging, illegal or "legal".
More specifically, our fellow citizen Hatzigoulas Fotis, who steadily defends the mountains and forests of Voio as well as his village Vythos, in a letter to each person in charge, denounces the reckless logging around the Holy Monastery of the Holy Trinity, in the area of ​​Aelias Pentalofos, as well as in many places along the forest roads. The following is an excerpt from his complaint:
"I was saddened to learn that during the general ban that started him November of 2020 Illegal logging took place around the road leading to the Holy Monastery. They were cut, recklessly, trees hundreds of years old, without any marking of the forest office (signs on the trunks) in big areas. The perpetrators left branches, rubble and rubbish in the stream next to the road that ends at the river Pramoritsa. All this in a forest area which has been declared in the cadastre of the Monastery!!! After a reaction from residents and intervention of the Decentralized Administration of Epirus- West. Macedonia this crime stopped and the illegal loggers disappeared their machines in one night, leaving there the cut logs and the fallen trees ".
«.. Some are not possible on the altar of profit, money and easy solution to destroy the environment and commit crimes against future generations»
THE Ecological Movement of Kozani had previously dealt with cases of uncontrolled or arbitrary logging from this area of ​​Ano Voi. We remind you of the reactions and complaints of the residents of Pentalofos - Vythos a few years ago for the deforestation near the monastery of Agia Triada again.
These issues are known to the Forest Services, in the Municipalities, the Region etc.. So we call once again on all the services involved to take it for granted: To protect the NATURAL CAPITAL of the place and to severely punish those who plunder or destroy it.
ΥΓ. The Ecological Movement has long suggested the characterization of Voio in a National Park, but the boundaries of the North Pindos National Park have literally been placed a few tens of meters before. It is time for this request to return to the table and move on.
Ecological Movement of Kozani
20-1-2021