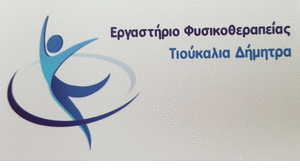 Greek fur travels to the Thessaloniki International Fair to steal the show
Δυναμική θα είναι η παρουσία του Συνδέσμου Γουνοποιών Καστοριάς «Ο Προφήτης Ηλίας» στην 82the Διεθνή Έκθεση Θεσσαλονίκης, who, στο πλαίσιο της συνεργασίας του με τη HELEXPO – ΔΕΘ, θα διαθέτει όχι μόνο το δικό του περίπτερο, αλλά και έναν μεγάλο χώρο σε έναν από τους κεντρικούς διαδρόμους της Έκθεσης, όπου θα στηθεί μία γιγαντιαία σακούλα, που θα αποτελέσει το σήμα – κατατεθέν του 2nd Fur Shopping Festival, το οποίο θα διεξαχθεί στην Καστοριά 3-5 November 2017.
Στον ίδιο χώρο θα πραγματοποιηθούν και άλλα ειδικά happenings, με σκοπό την προβολή της «γιορτής γούνας» του Νοεμβρίου.
Απώτερος σκοπός της συμμετοχής του Συνδέσμου Γουνοποιών Καστοριάς στη ΔΕΘ είναι η ανάδειξη της ελληνικής γούνας στους χιλιάδες Έλληνες και ξένους επισκέπτες της μεγαλύτερης διεθνούς εμβέλειας εμπορικής Έκθεσης της χώρας μας, γεγονός που θα ενισχύσει την υπεραξία του μοναδικού προϊόντος της Καστοριάς!
At the same time, ο Σύνδεσμος με την παρουσία του εκεί αποσκοπεί στη δημιουργία επαφών με τους εμπορικούς και πολιτικούς εκπροσώπους της τιμώμενης στη φετινή Έκθεση χώρας της Κίνας, που αποτελεί μία μεγάλη αγορά γούνας, την οποία εδώ και χρόνια ο κλάδος της γούνας προσπαθεί να προσεγγίσει.
In this context, θα υπογραφεί σε επίσημη τελετή Μνημόνιο Συνεργασίας με το Ελληνοκινεζικό Επιμελητήριο, με σκοπό τη βελτίωση και ανάπτυξη των εμπορικών και επενδυτικών σχέσεων των δύο χωρών με αναφορά στον κλάδο της γούνας.