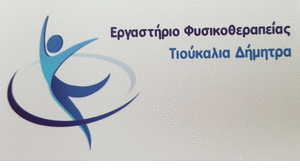 New study, published in the international scientific journal Neuroscience & Biobehavioral Reviews, δείχνει πως η κατανάλωση ζάχαρης δε βελτιώνει τη διάθεση, ενώ αντίθετα μπορεί να ελαττώσει την εγρήγορση και να αυξήσει το αίσθημα κόπωσης.
Για τους σκοπούς της ανάλυσης, οι ερευνητές χρησιμοποίησαν δεδομένα από 31 προηγούμενες μελέτες, στις οποίες συμμετείχαν σχεδόν 1300 adults. Οι μελέτες που συμπεριλήφθηκαν στην ανάλυση είχαν εξετάσει την επίδραση της κατανάλωσης ζάχαρης στη διάθεση, το θυμό, vigilance, τη θλίψη και την fatigue.In total, η ζάχαρη δε φάνηκε να επιδρά στη διάθεση, ανεξάρτητα από την ποσότητα που καταναλώνεται, αλλά και το είδος της δραστηριότητας που ακολουθεί. On the contrary, παρατηρήθηκε εντονότερη κόπωση και μικρότερη εγρήγορση μετά την κατανάλωση ζάχαρης.
Όπως σχολιάζουν οι ερευνητές, τα παραπάνω ευρήματα όχι μόνο δεν επιβεβαιώνουν τη φημολογούμενη «τονωτική» δράση της ζάχαρης, αλλά δείχνουν το ακριβώς αντίθετο. Closing, καταλήγουν στο συμπέρασμα ότι τα σακχαρούχα ροφήματα και τα γλυκίσματα δε θα πρέπει να χρησιμοποιούνται ως «τονωτική ένεση», ειδικά αν αναλογιστεί κανείς την αύξηση της συχνότητας εμφάνισης παχυσαρκίας, σακχαρώδη διαβήτη και μεταβολικού συνδρόμου που παρατηρείται τα τελευταία χρόνια.
Πηγή neadiatrofis.gr