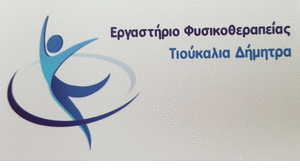 The immediate reaction of the Municipal Police and the intervention of ELAS cyclists was prevented.
Για απόπειρα αρπαγής ανηλίκου εχθές στο κέντρο της Θεσσαλονίκης κάνει λόγο με ανάρτησή του στο Facebook o προϊστάμενος της Δημοτικής Αστυνομίας Θεσσαλονίκης, Petros Papafilis.
Specifically, η ανάρτησή του όπως την μεταφέρει το GRTimes.gr έχει ως εξής:
"It simply came to our notice then 10:40 A group of Municipal Police officers conducting checks in Aristotelous Square was informed by a citizen about an attempt to abduct a minor foreign beggar girl from an adult..
Almost at the same time the DA located the adult whom they followed while informing the Immediate Action and our Service at the same time. Immediately a four-member ladder of our service with machines rushed to assist them. At 10:55 on Tsimiski Street, the adult and the little one had already been located and immobilized by a group of bicyclists of the Immediate Action as they were constantly receiving information from the DA. The arrest was then made and the prescribed criminal procedure was followed.
In less than 15 The attempted abduction of a minor was prevented thanks to the perspicacity of a citizen, the professionalism of the DA and the rapid intervention of the ELAS bicyclists.
A big THANK YOU to all of you . The image of the kneeling bicycle of Group Z trying to calm the little one with the girl of DA to offer her a juice and water was left to me. Thank you Lia and Porphyry. And from all of us again a big thumbs up to the man who located the attempt and informed us ".
Source: protothema.g