Under special circumstances, today we honor the memory of Saint Artemios, Protector of the Hellenic Police Force.
Saint Artemios was a model of faith, self-denial, courage and bravery, elements that are interrelated with the role and characteristics that Greek Police personnel must have.
At the same time, we celebrate "Police Day" today. With the institution of this day, The State honors the Greek Police, recognizing its contribution to the Homeland and society.
But today is also a day of remembrance for our colleagues who sacrificed themselves in the performance of their duties.. Their sacrifice is the supreme expression of the offer of the Greek Police for the protection of citizens and society..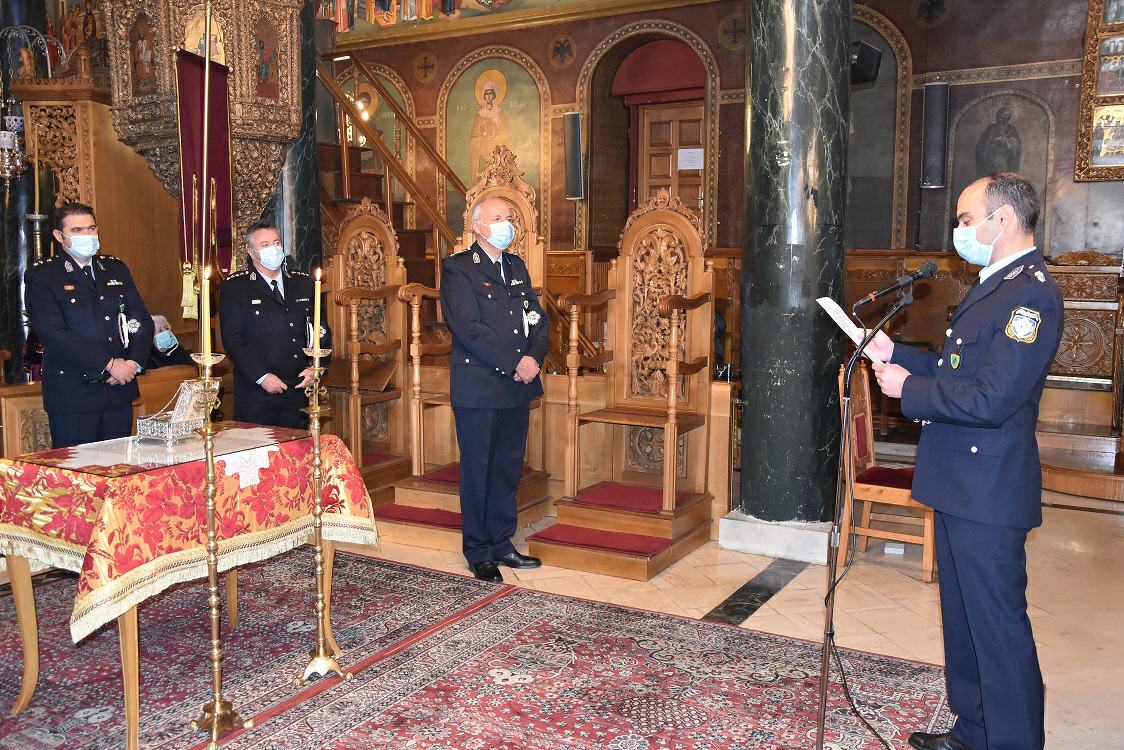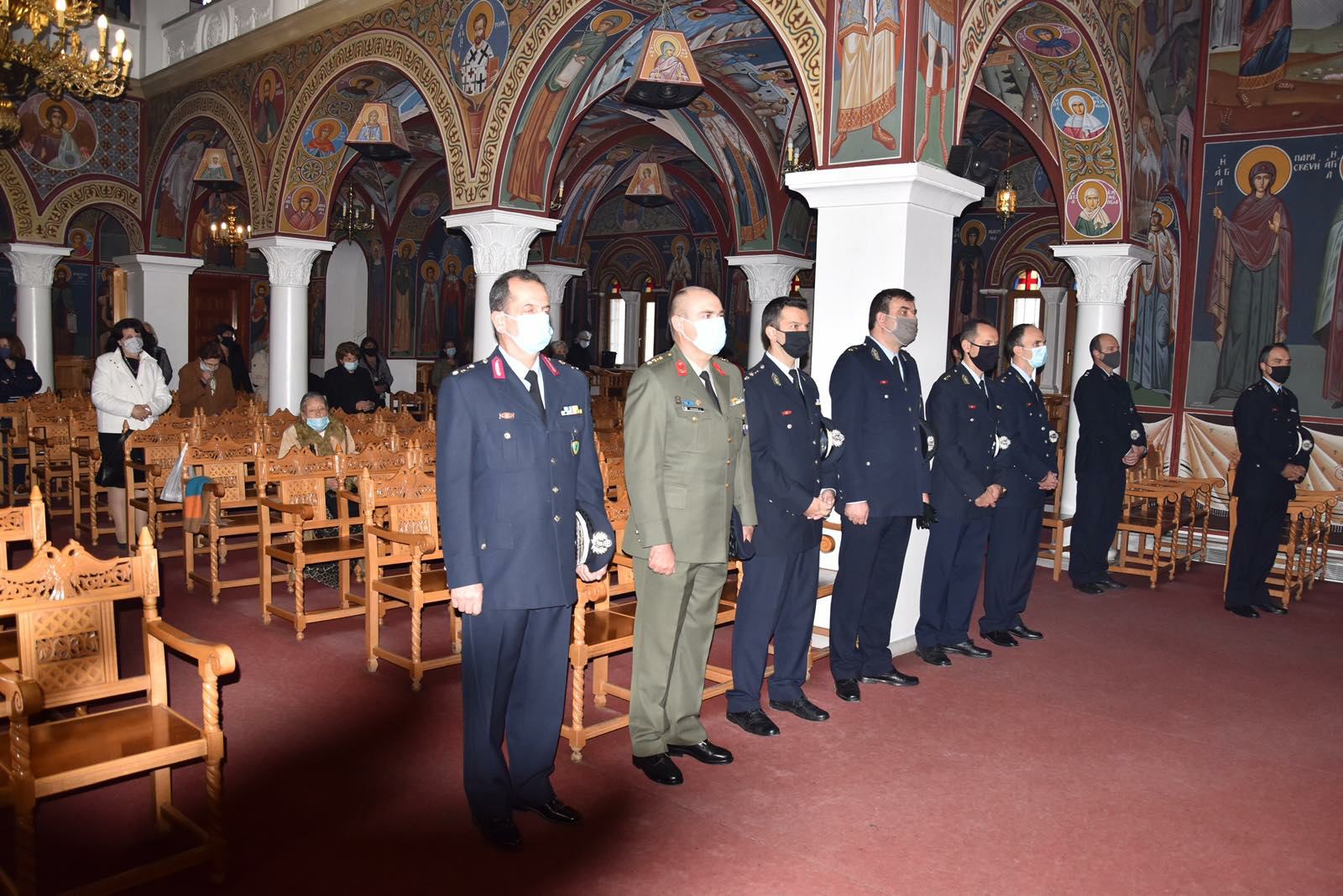 On this occasion, I would like to publicly thank the staff of the Hellenic Police serving in the region of Western Macedonia for the work it offers and call on them to continue their struggle for the benefit of the society of Western Macedonia., offering its services with a sense of responsibility, consistency and dedication to duty.
A very big thank you to their families for their patience, their understanding and support.
A thank you to the retired because with their contribution they confirm that they are active members of the large police family.
also, a thank you to the local authorities for supporting our work and to the Media for their help and fruitful cooperation.
To thank all the citizens. Here, in Western Macedonia, our citizens trust us and we must justify them. For those of us who serve in the services of the General Regional Police Directorate of Western Macedonia, Our only ambition is to serve the citizens of our region with the aim of making Western Macedonia one of the safest regions in Greece.
End, on the occasion of the situation we all experience due to the pandemic, I would like to call on the citizens of Western Macedonia to show individual and social responsibility and to consciously comply with the measures taken by the state following the recommendations of the experts..
During the current month of October - in addition to the number of recommendations which was multiple - they were confirmed by our Services, so far, 88 violations for not using a mask throughout Western Macedonia, of which 64 in P.E.. Kozani and from these 51 only during the last four days, period of implementation of the level measures 4. These data show that a small number of our fellow citizens have not realized the seriousness of the situation in our area..
To win this battle, we all need to contribute calmly, logic and responsibility.
HAPPY BIRTHDAY !!!
Theodoros KERAMAS
Brigadier