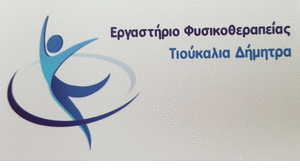 Less than the fingers of one hand, according to official assurances, were the cases that led to the closure of the Kozani Popular Market.
Some acting either as denial of the epidemiological reality or as provocateurs in favor of the Super Market led to its closure.
The anger and despair of the above is justified 350 producers and sellers, who are now forced to move their production to landfill instead of their benches.
This is a classic case where while "the donkey is to blame, we hit the saddle ". It is a measure of collective punishment. Disobedient, Antisocial behavior of some people leads to punishment of the socially responsible - the overwhelming, that is,, majority of citizens.
The government is hiding its own weaknesses with communication fireworks, co-responsible with the local MPs and the Region of Western Macedonia..
It is obvious that such decisions should be made with more care, because everyone understands who gains from the closure of public markets.
The N.E.. Kozani, knowing and appreciating the problem faced by the producers of the public markets, proposes to lift the decision to close the Kozani People's Market and to focus the process of control and imposition of fines on those who really endanger public health..
After all, "individual responsibility" must be rewarded, not to be punished.
End, on the initiative of N.E.. The Parliamentary Group of the Movement for Change was asked to bring the issue to Parliament, to disclose the epidemiological data of the area, because we have reasonable suspicions that decisions are not taken with the same measures and weights for the entire Greek territory.
Ν.Ε. Kozani Agricultural Sector