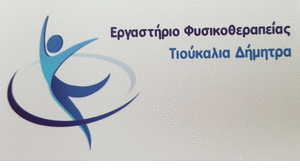 The great match in the Primera Divisiόνn between Barcelona and Atletico Madrid stands out in today's football coupon. Games in the Premier League as well, Serie A., Portugal, Turkey, Austria, Switzerland, Russia, with good opportunities in betting companies.
Barcelona - Atletico
New points loss for Barcelona, 2-2 on Saturday at "Balaidos" against Thelta. The title case is getting farther and farther away. He needs 6/6 victories until the final and a defeat (or two draws) of Real, to overtake her in the first place.
The end of the match was followed by statements from Suarez with hints about the coach, which, as everything shows, has "lost" the locker rooms, although according to the report the big problem is between the players and his assistant, While Sarabia. From his side, Kike Setien did not want to follow up on yesterday's press conference. Yesterday, Xavi's name played again, while some wrote that in case of failure today, the team will continue with Piedmont, of Barcelona B. Alongside, people are furious with the sale of Arthur to Juventus.
However, he has an excellent tradition against Atletico, as well as in 19 match in the league regardless of home counts 14 victories and 5 draws.
Atletico comes from a relatively easy victory, despite the poor appearance, on Saturday on Alaves (2-1). He completed four wins in a row and looks in excellent condition after the quarantine. The only loss of points in these five matches was in the first time, in "San Mamés" by Athletic Bilbao (1-1). He has gained safety distances in the battle for the top four even if he does not "commit suicide", will also play next season in the Champions League.
Just 5 victories in 15 away games from the beginning of the season for the "Rochiblancos" (5-8-3). In the last two, however, he got the three points (Osasuna, Levante) and Oblak kept his hearth intact.
Okay, It's Barcelona, at any time it can provoke a reaction from a large group and logically the bookies respect it. Especially at the "Camp Nou". But with the image we have after the restart and Atletico going from good to better, the ace had to pay 2.30, no 1.80. At risk in X2 (1.95).