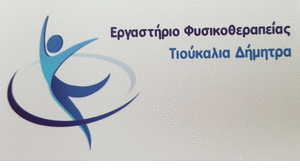 Temporary improvement of the weather throughout the country. Worsening again from noon with locally heavy rains and thunderstorms mainly in the west. Snowfall in the mountains. Southwest winds with intensities up to 8 Beaufort in places.
Analytically, on Sunday 24 January 2021, the day will start with local rains and sporadic thunderstorms mainly in Northwestern and Northern Greece and the Aegean, phenomena that will gradually stop in most areas. From noon, however, and from the northwest, the weather will worsen again with locally heavy rains and thunderstorms in the lowlands and snowfall in the mountains., mainly in the West, Central and Northern Greece.
The temperature will fluctuate in Western Macedonia from -2 to 11 grades, in the rest of northern Greece from 5 to 16, in Epirus from 3 to 16 grades, in Thessaly from 3 to 17 grades, on the rest of the mainland from 7 to 17 grades, in the Ionian Islands from 9 to 16 and in the Aegean islands from 10 to 17 grades, while in Crete the maximums will reach locally in 20 with 21 Celsius degrees. The winds will generally blow from southwest directions with intensities 6-7 Beaufort and at times locally in the seas 8 Beaufort. In Attica, temporary rains or thunderstorms are expected and improvement early in the morning.
The winds will blow south southwest, with tensions 4-5 beaufort and temporarily locally 6 Beaufort. The temperature in Athens will range from 10 to 15 grades. Cloudy skies are expected in Thessaloniki which will gradually increase giving rain from the afternoon, with amplification of the phenomena late at night. The winds will blow south southeast with intensities up to 5 Beaufort. The temperature in the city of Thessaloniki will range from 7 to 14 grades, but peripherally the city will be minimal 2 with 4 lower grades.
Source: meteo.gr