Temporary but significant deterioration is expected today in the Ionian and western continents, while during Tuesday the bad weather will spread throughout the country, according to the forecast data of the National Observatory of Athens / meteo.gr.
The main features of the change of weather will be heavy rains and thunderstorms, which in places will be accompanied by increased electrical activity and hailstorms, as well as many fortified southerners, whose intensities in the seas will temporarily reach nine beauforts.
Today, local rain or thunderstorms will occur in the afternoon at west and North. However, from late Monday night until the early hours after midnight, Western Greece will be affected by very strong phenomena in places, which will be in the form of a front. The probability of hail is very high.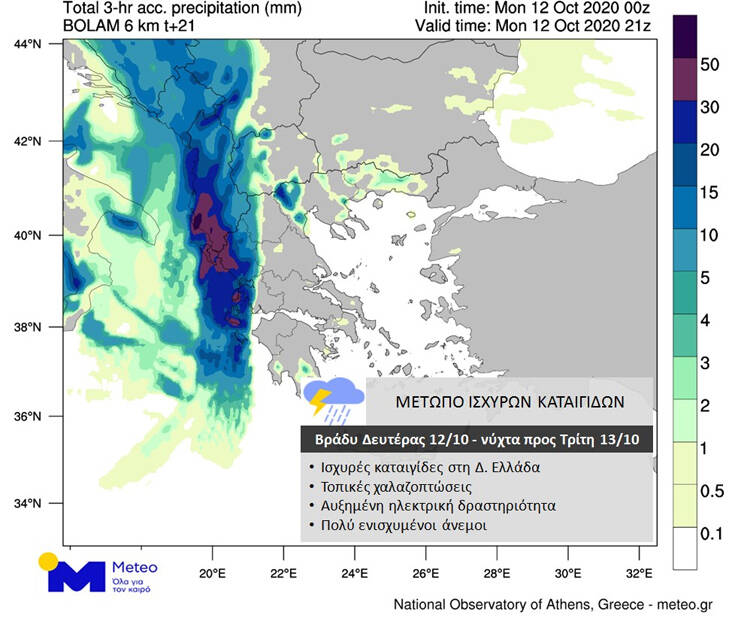 During the passage of the storm front from the Ionian, south winds will show temporary aid to 8-9 Beaufort.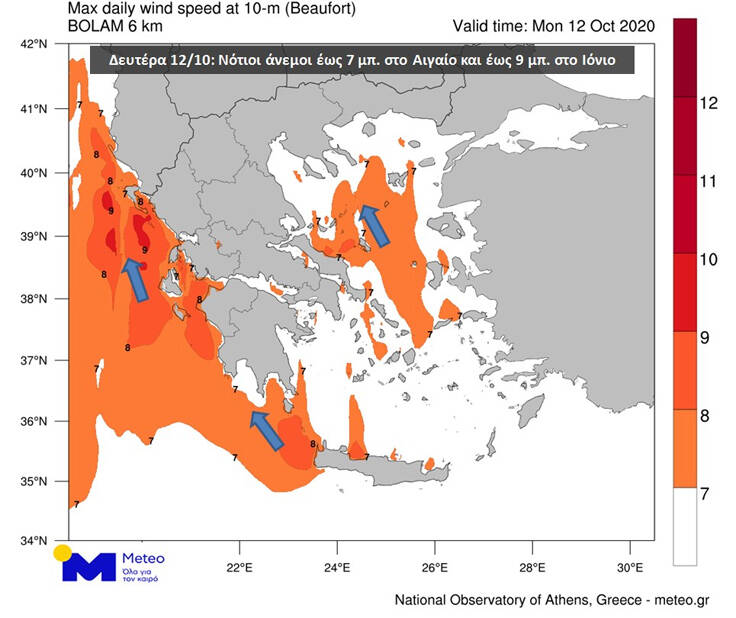 Night to Tuesday the effects will extend further east, affecting the mainland parts of the country, while on Tuesday the strongest phenomena will be located in Central and Eastern Macedonia, Thrace and the islands of the North and East Aegean. Alongside, the rains and storms in Western Greece will persist.
The dawn and the morning hours of Tuesday, rain and thunderstorms will occur in Attica, with the effects possibly being temporarily intense.
Source:Newsbeast.gr