New weather instability today in our country. According to the meteo, atmospheric conditions - the cold gaseous masses in the middle and upper layers of the atmosphere, as well as ground heating- will again cause intense instability today Wednesday 9/6.
So, locally strong rains and storms will take place in several parts of the country, during the warm hours of the day. The storms will be accompanied by increased electrical activity, strong gusts of wind and in some cases hailstorms.
More will be affected Peloponnese, Mainland and Epirus, while in Sterea and the Peloponnese the phenomena in places will persist until late at night.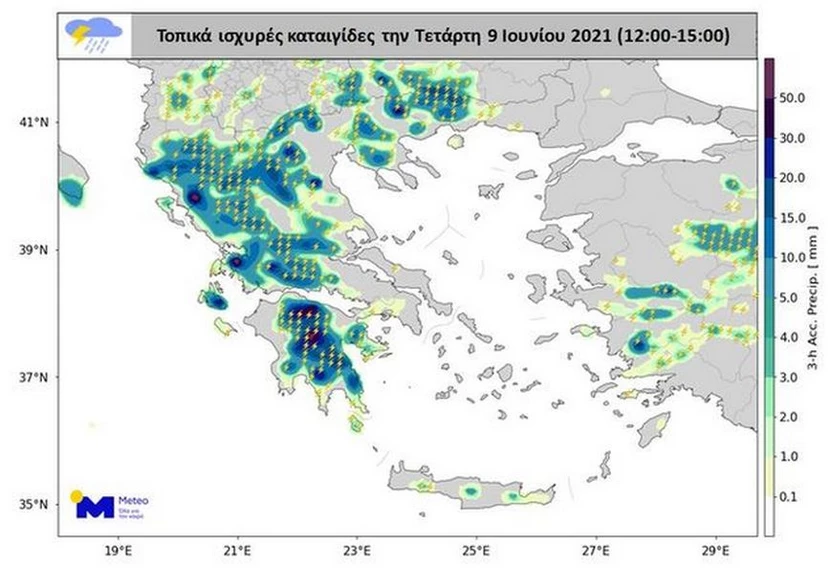 Transient thunderstorms will also occur mainly in west and northern parts law's Attica.