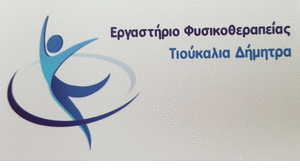 He was arrested yesterday (19-08-2019) at night in an area of ​​Kastoria, από αστυνομικούς της Ομάδας Πάταξης Διασυνοριακού Εγκλήματος (Ο.Π.Δ.Ε.) of the Department of Border Guard of Mesopotamia, in collaboration with police officers of the Drug Prosecution Department of the Kastoria Security Sub-Directorate, 48time native, για μεταφορά και διευκόλυνση παράνομης εξόδου από τη χώρα τεσσάρων (4) foreigners.
particularly, in the context of targeted police checks to identify persons involved in the illegal trafficking of foreigners, εντοπίστηκε Ε.Δ.Χ. αυτοκίνητο με οδηγό τον 48χρονο, σε περιοχή της Καστοριάς και σε έλεγχο που πραγματοποιήθηκε διαπιστώθηκε ότι μετέφερε προς το εξωτερικό της χώρας, for a fee, four (4) foreigners, age from 21 to 33 years, διευκολύνοντας την παράνομη έξοδό τους από τη χώρα.
Κατασχέθηκαν το Ε.Δ.Χ. car used for transport, το χρηματικό ποσό των πεντακοσίων (500) euro, five (5) κινητά τηλέφωνα και επτά (7) κάρτες SIM.
Την προανάκριση ενεργεί το Τμήμα Συνοριακής Φύλαξης Μεσοποταμίας, ενώ οι συλληφθέντες με τη δικογραφία κακουργηματικού χαρακτήρα θα οδηγηθούν στον κ. Prosecutor of the Court of First Instance of Kastoria.