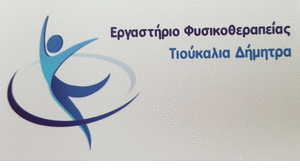 For the new framework law for Universities which will bring changes in the administration system, The Minister of Education spoke about the curricula and their operation, Niki Kerameos on SKAI radio 100,3 and Aris Portosalte. Including, the framework law will include regulation for a single ballot in the student elections but also for greater liberalization of the partnership of the Universities with private bodies.
Input base
Mrs.. Kerameos stressed that the changes in Higher Education are aimed at upgrading the level of studies and strengthening the conditions for academic admission to universities. To do this, universities are given the power to set the minimum entry base but also to set an increased rate in a specific course.
When someone is admitted with a grade 1 the 2, said Mrs.. Kerameos we all make fun of him together about the chances he has to study and graduate, while at the same time we make fun of his fellow student who struggled to be admitted but also the Greek taxpayer.
For the closure of sections that will be small, Mrs.. Kerameos replied that a comprehensive effort is being made to reorganize the academic map and already the issue of departments, is under consideration in collaboration with the Higher Education Authority. According to Ms.. Tile sections are approx 460 across the country and there is overlap between departments.
Mrs.. Kerameos stressed that one of the most important changes is that for the first time the candidates are given the opportunity to submit a parallel computer registration to a public IEK. "There are many ways of educational development", He added that the law that strengthens vocational education and training in the country that is closest to the needs of the market was passed first..
Mrs.. Kerameos also referred to the drastic reduction of the number of faculties that the candidates will be able to declare in their computer programs from the summer of 2022. With the existing system and depending on the scientific field a candidate can even state 260 sections. This number will be reduced to 15 to 20 in order for the choices to be conscious and for the overall level of studies to be upgraded.
Controlled entry - Special police force
On the security of universities, stressed that controlled entry will greatly reduce delinquency and that it does not mean that Universities close their doors to society. For the special protection group of university institutions, stressed that its aim is to tackle the systematic delinquency found in some universities to stop acts of violence and lawlessness.
In the criticism that this special body of police officers should belong to the Rector, the minister replied that everything,what has to do with delinquency, constitutes state power, public order monopoly and how it is not the rector's job to check whether police are catching a drug dealer.
Source:aftodioikisi.gr