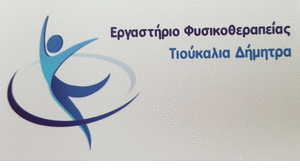 A first reading of it master plan της δίκαιης(;) transition
The announcement of the de-lignification master plan proves that the Government of ND did not and does not have any plan for the region, except for the concession of large areas to "investors" who will provide income with almost zero return on jobs. A new class of feudal lords is in the works. Αν προσθέσουμε και τη σίγουρη παράδοση της χώρας σε εισαγόμενα ορυκτά καύσιμα τότε έχουμε την πλήρη εικόνα των κυβερνητικών προθέσεων.
More specifically and concisely:
– Examples of carbonization from EU countries given in the introduction only prove that nowhere No timetable has been adopted as suffocating as in Western Macedonia.
– The detailed reports on the dramatic effects of the reduced lignite production in the last years show the size of the problem and shorten the proposal that hardly and with many "ifs" moves to 30% of employment requirements. (8.000 θέσεις για 25.000 unemployed).
– The complete absence of reference to Lake Polyphytou - the creation of a naval training center can only be perceived as a bad joke -, in the areas of Servia-Velvento-Voio but also in the areas of Grevena-Kastoria is at least provocative and with scientific criteria indulgently unacceptable.
– The above omission is not accidental since the real "plan" is exhausted in the concession of thousands of acres for large photovoltaic parks. They are the only works that are specifically described.
– The common element of other emblematic investments, as they are called, with the most conscientious look is on the one hand their long maturation time and on the other hand their dubious contribution to employment. For many of the proposals there is not even an institutional framework in the EU (e.g. hydrogen and storage).
– The text refers to a new Natural Gas unit 800 MW for which Mr. Hatzidakis said that he has been wrongly included, raising reasonable questions about the seriousness of the government.
– The crucial railway connection of the area with Kalambaka - Igoumenitsa is referred to the calendars, αφού το "σχέδιο" προκρίνει τη σιδηροδρομική μας σύνδεση με λιμένα της Αλβανίας…
– Αν είχαν μπει στον κόπο να ρωτήσουν τους οινοποιούς της περιοχής πριν από τις θολές προτάσεις του "σχεδίου" θα είχαν θέσει σε προτεραιότητα το δρόμο Λάρισα -Μοναχό που απουσιάζει, όπως και ο σιδηρόδρομος, από το κείμενο.
– Αν είχαν διαβάσει την ερώτηση του Κινήματος Αλλαγής για την άμεση και κατά προτεραιότητα ενίσχυση του Πανεπιστημίου Δυτικής Μακεδονίας θα ήταν πολύ περισσότερο συγκεκριμένοι αποφεύγοντας τα ευχολόγια του «σχεδίου».
– End, δεν αποτελεί έκπληξη για εμάς η πλήρης απουσία αναφοράς στην εμβληματική μας πρόταση για την ενεργειακή δημοκρατία από μια κυβέρνηση που ενδιαφέρεται για τους ολιγάρχες και όχι για το κοινωνικό σύνολο.
Είναι ηλίου φαεινότερο πως η κυβέρνηση μεθοδεύει την ερημοποίηση της περιοχής και την παράδοση της σε εγχώριους και ξένους μεταπράτες. Όπως είναι ξεκάθαρο ότι με τα σχέδιά της οδηγεί τη χώρα στην πλήρη ενεργειακή εξάρτηση.
Το Κίνημα Αλλαγής με την Πρόεδρο του Φώφη Γεννηματά παρουσίασε μια ολοκληρωμένη πρόταση για την απολιγνιτοποίηση πριν από δυο μήνες και είμαστε αποφασισμένοι να παλέψουμε για την υλοποίηση της μαζί με τους πολίτες.
Η Δυτική Μακεδονία αξίζει ένα καλύτερο μέλλον και κανένας δεν έχει δικαίωμα να μας το στερήσει.
Ν.Ε. Kozani