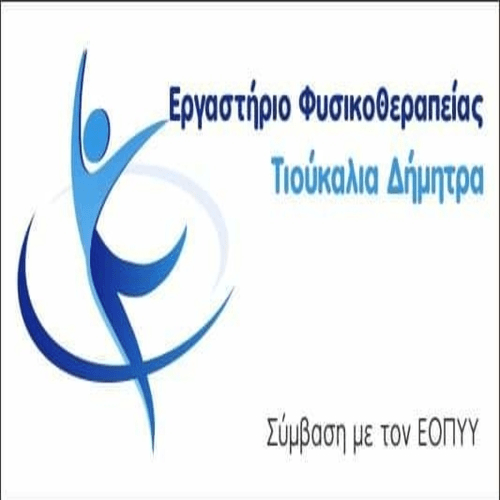 Question To the Minister of Health
Theme: Problems in the operation of the "Center of Physical Medicine and Rehabilitation" of Amyntaio in the Florina Prefecture
The "Center of Physical Medicine and Rehabilitation" operates in the Municipality of Amyntaio, Florina (former "Recovery Center – Physical and Social Rehabilitation » – ΚΑΦΚΑ Αμυνταίου), the only public rehabilitation center in B.. Hellas, capacity 100 inpatient beds and the provision of corresponding open care services (ΚΕ.Φ.Ι.ΑΠ. Amynteou).
His building was built in his 10th year 1980, has about 5.000 sqm structured spaces of building installations, equipped with all the appropriate medical-technological and hotel equipment.
The legal entity under public law with the name "Recovery Center – Physical and Social Rehabilitation "Amynteou Florina, [was established and operated in accordance with the provisions of presidential decrees 444/1980 (A' 117), 280/1985 (A' 104) and 258/1996 (A' 190)], by law 4025 "Reconstruction of Social Solidarity Bodies, Rehabilitation Centers, Restructuring of E.S.Y.. and other provisions " (Government Gazette A.' 228/2.11.2011), abolished as N.P.D.D., was renamed "Center for Physical and Medical Rehabilitation" and was admitted to the General Hospital of Florina.
Purpose of the "Center of Physical Medicine and Rehabilitation" -(ΚΕΦΙΑΠ) is the provision of health services to the population of responsibility of the 3rd RIA of Macedonia, as well as in patients referred by other RIAs and in particular to persons with physical disabilities, who suffer from muscle diseases, nervous, circulatory, supportive, respiratory system and people of all ages with mobility or mental problems, autism, sensory or multiple disabilities. Early diagnosis, assessment and rehabilitation treatment, the psychological, social and counseling support, informing people with disabilities and their families, the pre-vocational and vocational training of people with disabilities, their functional restoration, support for their integration into the social web, cooperating with social care services at the local level to coordinate their action.
While, based on the Organization of the General Hospital of Florina (Government Gazette B.' 3301/11.12.2012), the "Center of Physical Medicine and Rehabilitation is in a direct scientific, nursing, educational and functional connection with the G.N.. Florina to which it belongs organically and administratively and is in direct scientific and educational connection with all the Centers of Natural Medicine and Rehabilitation of the country, as well as with the National Rehabilitation Center.
Today at KEFIAP, from the infrastructure of the four Wings of Nursing 25 beds each, only one ward works and they are hospitalized 13 people for long-term rehabilitation. Works only with 30 employees, scientific-nursing-administrative and other staff and 9 employees from OAED programs. While no other doctor serves in KEFIAP except a physiatrist, who is also seconded from a hospital in Thessaloniki. This has as a consequence, KEFIAP Amynteou to have minimal to non-existent possibilities to accommodate other patients, to expand its activity, to utilize its existing infrastructure.
Also due to the insufficient maintenance of the building, urgent maintenance work is urgent. (damaged plasters to a large extent externally). While there is a serious problem with the hydrotherapy treatment pool that could never work, due to technical problems and services can not be offered to existing patients.
According to the above ΕΡΩΤΑΤΑΙ Mr.. Minister what urgent actions the government will take, for:
The immediate staffing of the "Center of Natural Medicine and Rehabilitation" of Amyntaio with the necessary permanent, full and exclusive employment, staff of all specialties to utilize all its infrastructure and to cover the ever-expanding needs of patients free of charge and with high quality health benefits.
The necessary funding of the "Center of Physical Medicine and Rehabilitation" of Amyntaio, from the state budget, to carry out the necessary work, maintenance – repair of its building infrastructure as well as those required for the start of operation of the hydrotherapy pool.
The deputies
Sakis Vardalis
Giannis Delis