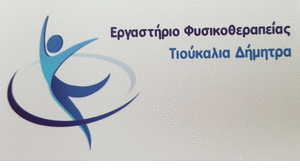 He was arrested yesterday (29-09-2019) at night in Kozani, by police officers of the Two-wheeled Police Team (ΔΙ.ΑΣ) of the Kozani Police Department, 22time native, για κλοπή οχήματος.
Specifically, χθες το απόγευμα ο 22χρονος αφαίρεσε από περιοχή της Κοζάνης, I.X.E.. car, ιδιοκτησίας 40χρονης ημεδαπής. Κατόπιν αναζητήσεων άμεσα εντοπίστηκε από προαναφερόμενους αστυνομικούς στην Κοζάνη, να οδηγεί το ανωτέρω όχημα και συνελήφθη, ενώ το όχημα κατασχέθηκε και αποδόθηκε στην ιδιοκτήτριά του.
Μετά από έλεγχο βρέθηκαν στην κατοχή του και κατασχέθηκαν δεκαεπτά (17) pill tablets that fall under the provisions of the drug law, whose possession he could not justify.
Preliminary investigation is being carried out by the Kozani Security Department, ενώ ο συλληφθείς οδηγήθηκε στον κ. Kozani Court of First Instance Prosecutor.