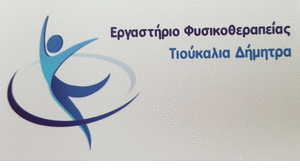 He was arrested yesterday (14-11-2017) in the afternoon in Kozani, by police officers of the Kozani Security Department, 35
χρονος ημεδαπός για κλοπή που διαπράχθηκε σε βάρος 27χρονης ημεδαπής

.

Συγκεκριμένα από την αστυνομική έρευνα προέκυψε ότι, ο ανωτέρω εισήλθε σε χώρο του Νοσοκομείου Κοζάνης που βρίσκονται τα ερμάρια του προσωπικού και αφαίρεσε πορτοφόλι 27χρονης εργαζόμενης, το οποίο περιείχε μικρό χρηματικό ποσό και -2- κάρτες αναλήψεων. Ανωτέρω αφαιρεθέντα αντικείμενα βρέθηκαν και αποδόθηκαν στην νόμιμη κάτοχο τους.

The case file will be submitted to Mr.. Public Prosecutor of Kozani.