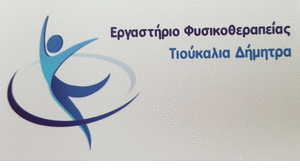 Coronation Greece: The official announcement of EODY today states that they are being recorded 35 new cases today 16/7. In which areas are they located.
The map of cases today 16/7
– thirteen (13) during the checks carried out at the entrances of the country,
– five (5) imported cases that came voluntarily for testing,
– ten (10) cases in the Attica regional unit,
– three (3) cases in the peripheral unit of Thessaloniki,
– one (1) case in the regional unit of Drama,
– one (1) case in the regional unit of Kozani,
– one (1) in the regional unit of Larissa,
– one (1) in the regional unit of Halkidiki
The official information about the cases:
Today we announce 35 new cases of the new virus in the country, of which 13 were located after checks at the country's entrance gates. The total number of cases is 3939, of which the 54.9% men concerns men.
1069 (27.1%) are considered travel-related from abroad and 2035 (51.7%) are related to an already known case.
14 our fellow citizens are being treated intubated. Their middle age is 58 years. 3 (21.4%) are women and the rest are men. To 78.6% has an underlying disease or is elderly 70 years and older. 123 patients have left the ICU.
End, no new deaths have been recorded while we have 193 deaths overall in the country. 62 (32.1%) women and other men. The middle age of our deceased fellow citizens was 76 years and 95.9% had an underlying disease and / or age 70 years and older.
Source:dikaiologitika.gr