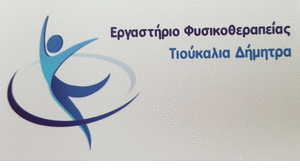 Doctors of the Medical School of EKPA summarize the data so far on vaccines
Coronavirus vaccinations have begun in most parts of the world. Doctors of the Medical School of EKPA summarize the data so far on vaccines.
What is the mechanism of action of vaccines against SARS-CoV-2;
Two vaccines approved and available - the Pfizer / BioNTech vaccine (BNT162b2) and the Moderna vaccine (mRNA-1273). Both vaccines are based on mRNA technology, which induces the production of protein S by macrophages and leads to an immune response similar to that of natural SARS-CoV-2 infection. Importantly, no live virus is involved and no genetic material of the virus is introduced into the cell nucleus..
What we know about the effectiveness of vaccines;
Both vaccines are extremely effective. Large clinical trials involving thousands of volunteers have shown 95% efficacy compared to the placebo vaccine. This percentage is among the highest recorded for vaccines against infectious diseases. It is worth noting that the vaccines protected not only against COVID-19 but also against serious disease. In addition, the studies included volunteers who were quite representative of the American population in terms of age, the sex, nationality and race. also, although both vaccines are given in two doses, some degree of protection appears to manifest after 10-14 days after the first dose.
Vaccines prevent human-to-human transmission;
Many researchers note that the lack of information on the results of vaccine clinical trials on asymptomatic infection is a limitation of our knowledge of vaccine efficacy.. Actually, this is a theoretical concern, as well as up to 40% of people infected with SARS-CoV-2 have no symptoms, but may transmit the virus to others.
For this reason, until we know if vaccines protect against asymptomatic infection, We must constantly stress that vaccination does not mean that we will stop other important measures to prevent the spread of COVID-19. We must continue to diligently adhere to physical removal measures, universal use of face mask, avoiding crowded interiors and washing hands regularly.
However, there are several reasons to be optimistic about the effect of vaccines on disease transmission. First, in the clinical trial of the company Moderna, participants underwent PCR for SARS-CoV-2 in a nasopharyngeal smear during inclusion in the study and again weekly 4, when they returned for their second dose. Among those that were negative at baseline and asymptomatic, 39 (0,3%) in the placebo group and 15 (0,1%) in the mRNA-1273 vaccine group had nasopharyngeal smears that were positive for SARS-CoV-2 by PCR at 4 weeks. These data suggest that even after a single dose, the vaccine has a protective role in preventing asymptomatic infections.
Secondly, Findings from population studies now show that asymptomatic people are less likely to transmit the virus to others. In general, widely used vaccines can protect against both the transmission of a pathogen and infection. Sure, Some vaccines allow asymptomatic colonization, and no doubt this will sometimes apply to SARS-CoV-2 vaccines. In addition, the protective effect will never be 100%, That is why it is recommended to continue the physical removal and the use of a face mask if the number of cases is still high.. However, the chance that these vaccines will reduce the ability of the virus to spread to others remains extremely high.
What are the side effects of vaccines?;
Both from clinical studies and from international experience, the vast majority of observed short-term side effects involve injection site pain, payment, headaches and fevers that usually last 12 to 24 hours after vaccination. Hypersensitivity reactions have been reported relatively more frequently than other vaccines. The estimated frequency of a severe allergic reaction (anaphylaxis) it's about 1 per 100.000 vaccine doses. For this reason, vaccinated are monitored for a period of time 15 minutes (the 30 minutes on an individual history of rash) after vaccination at the vaccination center. For comparative reasons it is reported that the incidence of severe allergic reaction to penicillin is 1 per 5000.
The extremely fast growth rate of vaccines against SARS-CoV-2 means that we only have months, not years, monitoring, both mRNA-based vaccine-approved clinical trials began in the summer of 2020. But with other known vaccines, severe reactions usually occur within days or weeks after administration.. Long-term side effects with vaccines are fortunately quite rare, with possible initial correlations of vaccinations with diseases to be removed after careful population analyzes. In each case, There are systems for recording the long-term side effects of vaccines, as the urgent need to stop the pandemic necessitates universal vaccination of the population.
*The Doctors of the Therapeutic Clinic of the Medical School of the National and Kapodistrian University of Athens, Theodora Psaltopoulou, Ioannis Danasis, Maria Gavriatopoulou and Thanos Dimopoulos (Rector of EKPA) summarize Paul Sax's answers, Professor of Medicine at Harvard Medical School published in The New England Journal of Medicine.
Source:protothema.gr