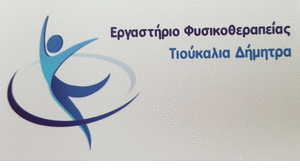 Developments are expected in the coming days regarding their allowance 600 euros to scientists, in the middle of the coronavirus.
Σύμφωνα με τον Γιάννη Βρούτση σήμερα το πρωί στον ΣΚΑΪ, εντός της επόμενης εβδομάδας θα εκδοθεί η υπουργική απόφαση που θα ξεκαθαρίζει τον τρόπο πληρωμής των επιστημόνων και αναμένεται να λάβουν τα 600 ευρώ μέσα στο πρώτο δεκαήμερο του Μαΐου.
Ανακοίνωσε επίσης, ότι την Τρίτη θα πληρωθούν τα 800 ευρώ πάνω από 105.000 εργαζόμενοι σε επιχειρήσεις που είτε έκλεισαν είτε έχουν πληγεί, με το συνολικό κονδύλι να ανέρχεται σε 84 million. euro. Συνολικά έχουν πληρωθεί τα 800 euros in 686.000 employees.
«Δεν υπάρχει συνεργάτης μου που να συνεργάζεται με ΚΕΚ»
Απάντηση στις επικρίσεις σχετικά με την τηλεκατάρτιση των επιστημόνων, έδωσε ο υπουργός Εργασίας. Χαρακτήρισε άδικες τις επικρίσεις καθώς όπως είπε, η κυβέρνηση ακούει, σέβεται και τιμά τους επιστήμονες και γι' αυτό προχώρησε στην κατάργηση του προγράμματος της τηλεκατάρτισης μέσω KEK (voucher) και οι επιστήμονες θα λάβουν τα 600 ευρώ απευθείας.
Δήλωσε κατηγορηματικά ότι δεν υπάρχει κανένας συνεργάτης του που να συνεργάζεται άμεσα ή έμμεσα με ΚΕΚ και πως η διαδικασία τηλεκατάρτισης ήταν απόλυτα νόμιμη και έγινε με βάση το πλαίσιο που ήδη υπήρχε από την προηγούμενη κυβέρνηση για τα ΚΕΚ. Στο ερώτημα εάν έκανε σκέψεις να αποσυρθεί μετά την κριτική που δέχθηκε, Mr.. Βρούτσης απάντησε πως με την είσοδο στην πολιτική, γνωρίζεις ότι θα δεχθείς και πυρά αλλά προτεραιότητα είναι να υπηρετήσεις την πατρίδα.
«Όλοι είμαστε πεπερασμένοι όπως και στη ζωή και στην πολιτική. Το ζήτημα όταν κλείσεις τον κύκλο σου και φύγεις από εκεί που σε έβαλε ο λαός να τον υπηρετήσεις, να έχεις αφήσει πίσω σου σοβαρές υποθήκες, ωφέλιμες για την πατρίδα και τον κόσμο. Είμαι περήφανος που μέχρι τώρα στον βαθμό που μπόρεσα χωρίς να διεκδικώ την τελειότητα ούτε το αλάθητο αφήνω ισχυρές παρακαταθήκες», τόνισε ο υπουργός Εργασίας.
Source: iefimerida.gr