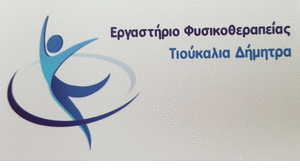 Λήγει αύριο Τετάρτη 8 July 2020 (at 23:59) η προθεσμία υποβολής ηλεκτρονικών αιτήσεων για εγγραφές και επανεγγραφές βρεφών-νηπίων στους βρεφονηπιακούς σταθμούς του Οργανισμού Απασχόλησης Εργατικού Δυναμικού (OAED) για τη σχολική χρονιά 2020-2021, η οποία έληγε κανονικά την Κυριακή και πήρε παράταση.
Οι βρεφονηπιακοί σταθμοί του ΟΑΕΔ λειτουργούν από την 1η Σεπτεμβρίου έως τις 31 July, from the 6:45 a.m. until 16:00 pm. (Monday to Friday) και απευθύνονται σε βρέφη-νήπια από 8 months (την 1η Σεπτεμβρίου 2020) to 4 years.
As mentioned in a relevant announcement, εφαρμόζεται ημερήσιο πρόγραμμα δημιουργικής απασχόλησης, που εξασφαλίζει την αρμονική ψυχοσωματική και εκπαιδευτική ανάπτυξη των παιδιών.
Τα κριτήρια επιλογής είναι οικονομικά (με προτεραιότητα τα παιδιά με γονείς χαμηλού εισοδήματος) και κοινωνικά (παιδιά πολύτεκνων, orphans, παιδιά μονογονεϊκών οικογενειών, παιδιά αναπήρων, etc.).
Η δυναμικότητα των βρεφονηπιακών σταθμών καλύπτει τη φιλοξενία περίπου 2.000 βρεφών και νηπίων.
Η υποβολή των αιτήσεων γίνεται αποκλειστικά ηλεκτρονικά, through gov.gr, with TAXISnet passwords. Specifically, the route is: Αρχική → Εκπαίδευση → Εγγραφή σε βρεφικό και παιδικό σταθμό → Εγγραφή σε βρεφονηπιακό σταθμό του Οργανισμού Απασχόλησης Εργατικού Δυναμικού (OAED).
Δικαιούχοι είναι εργαζόμενοι και άνεργοι, who the year 2019:
– they had 50 working days in the insurance of the Electronic National Social Security Agency (e-EFKA) (with reservations in favor of OEE) the
– received from OAED 50 days of special maternity protection or
– received at least an unemployment subsidy 50 days or
– gather at least 50 days in total from the above (working days, special maternity protection and unemployment subsidy).
Source:Newsbeast.gr