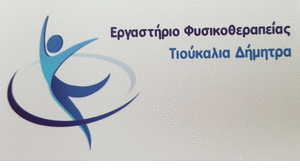 How will the cutter of the Minimum Input Base work in its Panhellenic 2021.
Fewer admissions are expected this year to central universities and high-demand schools and more to provincial and regional universities..
And that's because a lot of peripherals FOREVER they already feel their foundations creaking, as in some of them almost half of the freshmen enter their programs annually on the basis of admission below 10.000 points as reported by the Youth.
This year, after all, will be crucial for the official launch of "Athena No2", that is, the decision on which university departments will be permanently closed in the coming years, will cease to accept admissions and will be merged into other departments by converting them to studies or to one of the new three-year programs planned by the Ministry of Education for the reconstruction of the institution of TEI.
By extension, how many vacancies will be left in departments that have already offered studies of reduced interest, combined with the reduction of candidates' choices in computer cards from its examination procedure 2022, will shape the new profile of the country's higher education.
As they say, in fact, to "NEA" sources from the Ministry of Education, a reasonable and tolerable rate range on the Minimum Admission Base to be determined by the universities themselves this year could have a minimum value = 0.6 and a maximum value = 1.2 (always based on the adjustment that will be made by their administrations to the national average of the performance that will be formed this summer). If the minimum rate value is 0,6, then the number of entrants is expected to decrease this year 6%. If the minimum rate value is 0,8, then the admissions are expected to decrease approximately 17%.
However, The suggestions of the universities for their entrants this year have not even been requested yet, but something that must be done immediately, as well as 15 March should have completed the four-year agreements - "contracts" to be signed with the state through the new national authority that replaced ADIP (ΕΘΑΑΕ).
Positions in the periphery
The redistribution of admissions, Well, this year will favor universities of the region, ενώ μια πρώτη μελέτη των δεδομένων δείχνει ότι σε συγκεκριμένες επιστημονικές κατευθύνσεις μπορεί να μείνει έξω έως και ένας στους τρεις υποψηφίους από την κατηγορία των τελειοφοίτων των γενικών λυκείων, always based on last year's process data.
Συγκεκριμένα το 1ο και το 4ο Επιστημονικό Πεδίο αναμένεται να πληγούν περισσότερο από την εφαρμογή των μέτρων που θα περιορίζουν την είσοδο στα ΑΕΙ εάν δεν πληρούνται συγκεκριμένα βαθμολογικά κριτήρια. Πέρυσι περίπου 9.000 άτομα έμειναν εκτός ΑΕΙ από τη Θεωρητική Κατεύθυνση που πρόσφερε λιγότερες θέσεις πανελλαδικά και είχε περισσότερους υποψηφίους.
Source:Newsbeast.gr