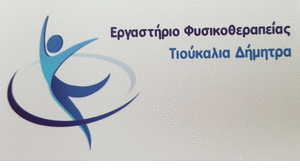 Baking soda is known for its many uses, from picking up odors in the fridge to whitening teeth. Weight loss will be followed by fatigue and constant tiredness.
Some argue that diluting baking soda in water, or in apple cider vinegar, or in lemon juice and drink it on an empty stomach in the morning, helps you lose extra pounds more easily.
Others, again, They say that just a "bubble bath" in water with baking soda has similar results.
Baking soda can help with weight loss;
The claim that baking soda, when combined with water, apple cider vinegar, or lemon juice, is particularly effective in helping you lose body fat, is not sufficiently scientifically supported.
It probably has some minimal direct effects on weight loss
Baking soda is thought to have made the body more alkaline, which is believed to promote weight loss, or that it prevents weight gain. However, this theory has been rejected many times.
The body uses strictly controlled procedures to control pH levels and what you eat or drink has little effect on it..
Another theory is that adding baking soda to your bath water will help you lose weight by increasing magnesium and sulfate levels.. These are two nutrients that are supposed to boost metabolism and eliminate toxins. However, nor is this theory supported by science.
From the other side, baking soda can actually soothe the stomach, as it has the ability to neutralize stomach acid. This chemical reaction produces carbon dioxide, which is a gas that can cause you belching. This will make you feel better in the stomach, but has no effect on your total fat.
It may have small, indirect effects on weight loss
Baking soda can have an indirect effect on weight loss, mainly due to the liquid with which it is usually mixed.
A popular option is to combine baking soda with apple cider vinegar. This, according to previous research can help you feel less hungry. However, Recent studies show that the effect of apple cider vinegar on weight loss is limited.
Baking soda is often diluted in water, or alone, either with apple cider vinegar or lemon juice. When consumed daily, such drinks It is also possible to increase your daily fluid intake. This can improve overall hydration levels, something that according to research can reduce hunger, to increase metabolism and promote body fat loss.
It is important to note that these The possible effects on weight loss have nothing to do with baking soda per se, but more with the other liquids. Adding baking soda to the solution offers only a few additional benefits.
Baking soda: How to drink it or bathe it
There are three popular methods that most people use to consume baking soda:
The first is to dilute half a teaspoon of baking soda in 1-2 cups (240-480 mL) water and drink it on an empty stomach, whenever it is most convenient during the day.
The second is to mix 1 teaspoon of baking soda with 2 tablespoons (30 mL) apple cider vinegar, or lemon juice. When the solution stops releasing gas (to foam), dilute it in water and drink it on an empty stomach. Dilution is important to prevent burns on the neck or corrosion of tooth enamel, as the exact acidity of the solution is unknown.
A third method is not to drink it but to dilute it 3-4 cups (662–883 grams) baking soda in a bathtub full of water and take a "bubble bath"!
caution: None of these methods is supported by science, so if you apply them, You are doing it at your own risk!
Baking soda: Beware of potential health risks
Excessive intake of baking soda is associated with a number of side effects.
Metabolic acidosis
Consuming large amounts of baking soda can be dangerous, as it can cause metabolic acidosis, a life-threatening condition that occurs when the body is unable to control blood pH.
Metabolic acidosis can result from excessive intake of alkaline compounds, such as baking soda, and cause:
muscular weakness
convulsions
irregular heartbeat and
altered mental state
If left untreated, they can be deadly!
Hypertension and other health effects
Baking soda has a high sodium content. Hence, high intake of baking soda can cause:
hypertension
accumulation of fluids or even
heart failure in some people
People with alcoholism or impaired kidney function should be especially careful.
Baking soda can also cause breathing difficulties and convulsions in young children and prohibited for use in children under 5 years. Pregnant and breastfeeding women are also better off avoiding it.
The combination of baking soda with an acid, such as apple cider vinegar, or lemon juice, causes a chemical reaction that releases carbon dioxide gas. This can lead to gases, or bloating, especially if you consume the solution before all the gas escapes.
Drug interactions and long-term safety
Baking soda can interact with certain medications. People taking medication should consult their doctor before adding baking soda to their diet.
End, There is currently little information on the long-term safety of baking soda, either alone, or in combination with lemon juice, or apple cider vinegar. Therefore, it may be safer to avoid such solutions, until solid scientific findings are announced.
Making a "bubble bath" in water with baking soda is definitely safer than swallowing. However, no study has explored the benefits or risks associated with this practice.
Source: https://www.healthline.com