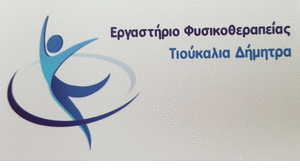 Twenty people are being treated at the covid clinic of Mamatsio Hospital in Kozani, still 7 suspicious cases while three people are in the ICU.
Meanwhile in the staffing of an autonomous Pulmonary Department, as well as its Laboratories, θα προχωρήσει το «Μαμάτσειο» Νοσοκομείο Κοζάνης όπως ενημερώθηκε από της 3η ΥΠΕ.
Απαραίτητη κρίνεται η δημιουργία του αυτόνομου Πνευμονολογικού τμήματος, λαμβάνοντας υπόψιν τις ανάγκες νοσηλείας ασθενών με COVID-19.
In fact, in the document he sent to 15 January 2021, the Administration of the 3rd Health District, ζητείται η άμεση έκδοση απόφασης του Διοικητικού Συμβουλίου του Νοσοκομείου, so that its creation and operation can proceed immediately.
Σε ότι αφορά στη στελέχωση του Τμήματος και των Εργαστηρίων του, according to the information available, οι επιπλέον οργανικές θέσεις προσωπικού που απαιτούνται για την ανάγκη σύστασης του, θα πρέπει να καλυφθούν μέσω κατάργησης εισοδηματικά ισοδύναμων θέσεων, at no extra cost.
ERT KOZANIS: Pension- Despina Amarantidou