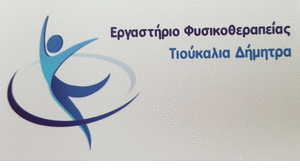 About four months ago, in mid-September 2020, Prime Minister Kyriakos Mitsotakis had revealed speaking at the Helexpo Forum in Thessaloniki that he is in talks with the leadership of the Armed Forces, in order to increase the length of military service for the drawers to be presented in the coming months.
The initial planning was to increase their military service 9 in 12 months to start in January. He was then transferred to ESSO (Training Series of Conscripts) of March, that is, it would concern those who would be present in the camps in two months from today.
However, the latest information from Ministry of Defense state that this planning is not possible either and that there will be a slight delay. Namely, term increase to start from the May rankings.
We remind you that, today the term in Navy is 9 months for those serving on ships and 12 for those who have been placed on land services. But since May, everyone in the P.N.. will serve a twelve-month term, whether on board or not.
As for the Air Force the term today is 12 months and nothing is going to change.
Those who serve in Army σήμερα η θητεία είναι εννεάμηνη και με τις νέες αποφάσεις θα αυξηθεί για τους νέους που θα παρουσιαστούν από την 1η Μαΐου και μετά, in 12 months.
Source:Newsbeast.gr