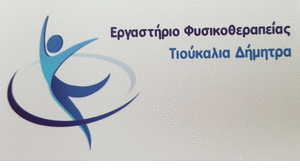 On Monday 4 January 2021 and time 09:30-14:30 (morning due to lockdown) is organized η 1η Αιμοδοσία του 2021 in the Hall of the Church of Protochori, σε συνεργασία με τους τοπικούς φορείς της κοινότητας Πρωτοχωρίου και το τμήμα Αιμοδοσίας του Μαμάτσειου Γενικού Νοσοκομείου Κοζάνης. -Τρώμε οπωσδήποτε πρωινό – όχι νηστικοί.
Τηλέφωνο για ραντεβού Γιώργος Θεοδωρίδης 6997257912
Πάντα υπάρχει Μεγάλη έλλειψη και λόγο εορτών και ακόμα περισσότερη με την πανδημία, η συμμετοχή σας είναι επιτακτική ανάγκη!!!
You; You will decide; We are waiting for you!!!
She is Divine – Divine offering to the suffering fellow human being, GIVE A LIFE AS A GIFT!
Do What You Want Others to Do for You !
Become a Life Donor, become a Volunteer Blood Donor!
-Let us all contribute, as we can, giving blood for our fellow man in need.
"Be there for the Other. Give Blood. Share Life »
Love for fellow human beings takes on a real form with voluntary blood donation when offered to an unknown patient..
Σας περιμένουμε το πρωί της Δευτέρας 4/1/2021 from the 09:30.
Necessary conditions when attending the blood donation of the candidate Volunteer blood donor for blood donation are:
1.Feel good
2.Be relaxed)
3.Get a good night's sleep the day before.
* Remember that we eat a light meal 3 hours before.
* Not we drink alcohol the day before and finally
* Din we take aspirin unless necessary, so we don't donate blood.
* We tell the Blood Donor which medicine we are taking.
* WE HAVE IDENTITY WITH US or we remember the ID Number & AMKA.
* (Announcements, program of the next Blood Donations - Information on blood donation,
Bone Marrow, Tissues and Instruments but also Umbilical cord blood (Stem cells), at the offices of our association Pavlos Harisis 23, Fax-tel:.2461040575 mobile: 6977337561 and our email address, www.seakozanis.gr)
GIVE BLOOD- GIVE LIFE
With respect to the Patients and appreciation to the Volunteer Blood Donors.