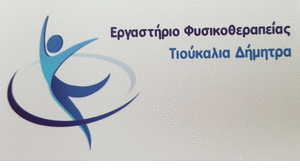 26 January 1997. The Athenian, state then in the First National, welcomes Mars to Byron, with the "yellows" in immediate danger of relegation. And the tragedy was written in a shameful way as the people of the team… forgot the football players' cards in the bus that carried the mission – and when they realized it was too late! He had already left Byron for Elefsina and would return after the match. The referee was George Bikas, who did not give time credit to the Thessalonians, nor in Super League betting no such scene was played!
Finally a patrol car (!) he found the bus and brought them to Damari, the submission of the tickets was done within the time limit but Bikas had already closed the match sheet, in which he stated that the head of the mission of PAE Aris, Nikolaos Kolios, told him that the tickets "were lost or stolen or lost".
Mars did not save her: zeroed and removed and 3 points, precious in the battle for salvation. He finally finished in 16th place overall 18 groups, then, and was demoted for the first time in its history forecast opap this scenario was not a favorite. Some said it was a… Divine trial, even with a delay 13 years. The speech took place on 4 Of March 1984 and in a season when AEK was faltering, had changed three coaches and eventually quit 7the. With Costas Nestoridis on the bench, in the third of the match, he played with Aris in Thessaloniki and won 2-1 with goals from Skoboe and Mavrou. However, after the expiration, the certified health cards of the "Union" players were not found., the regulation stipulated zeroing and subtracting one more point. Aris objected, AEK was punished but acquitted on appeal: A doctor was found who went to sign the tickets but could not enter the stadium because he was not allowed by Mars officials. With his objection, Aris actually legislated, then, the violation of uncertified cards and, 13 years later, probably experienced "whoever pees in the sea, finds it in salt ".
This, with what happened yesterday, after AEK – PAOK 0-0. One with Ivan…'s pistol, the other with the… toilet paper to Oscar Garcia, on Tuesday with the unsigned vouchers. E, OK, you raise your hands high. And, my view, AEK of course has every right to object. It is a choice of PAE and no one can blame it κάτι
Read it full article and predictions of Nikos Bozionelos on Foxbet.gr