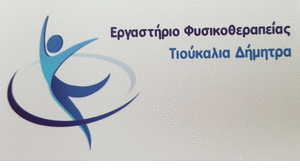 In his trilogy during the briefing of the Parliament on the government policy regarding the management of the pandemic, Prime Minister Kyriakos Mitsotakis announces that retail opens on Monday.
"We will open retail throughout the country except for red areas that will operate by closing click away. No refundable deposit replaces the turnover of the stores. Retail is necessary to operate but with rules will be announced by N.. Hardalias in a while, to reduce as far as possible - no one can give any guarantee - an increase in cases "he said, among other things. He noted that the decision was taken by experts and called for additional support to ensure the opening and operation of retail with rules.
In fact – although in his prologue the prime minister had announced that the fine for those who do not comply with the measures for the coronavirus will be increased by 300 euros in 500 -However, in the trilogy, Mr. Mitsotakis said that the fine will eventually remain at 300 euros for the next 10 days.
We will keep the fine on 300 euro
"In a move to send a message that we want compliance based on logic and not the fear of fine, we will keep the fine where it is today for 10 days and we will re-evaluate the situation ", said the Prime Minister a few minutes before the closing of the marathon debate in Parliament
Continuing his speech the Prime Minister and referring to primary care, said that the head of KINAL raised an issue that concerns him as well.
The truth is that when we diagnosed what went wrong in Macedonia, we found that many out-of-town patients arrived at hospitals when it was already late, stressed Kyriakos Mitsotakis. At this point he pointed out that this is something we have to deal with.
Responding at the same time to Mr.. Tsipra said intubation does not always help and that doctors are being asked to decide if it can really offer.
He also replied to Ms.. Gennimata that 3 billion for Health in the proposal to the European Commission and analyzed the individual areas to be covered by the.
Source: iefimerida.gr