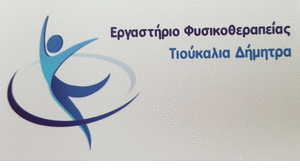 An important day for the Judo of Kozani and Western Macedonia dawned today.
Μετά από πέντε χρόνια συστηματικής δουλειάς ο «Αρίσταρχος» είναι ανάμεσα στους πρώτους ερασιτεχνικούς αθλητικούς φορείς της χώρας που εντάχτηκαν στο επίσημο Register of Sports Clubs of the General Secretariat of Sports. Μια εξέλιξη που σημοτοδοτεί με τον πλέον επίσημο τρόπο ότι πληρούμε το σύνολο των τυπικών και ουσιαστικών προδιαγραφών για τη σωστή, safe and legal operation and gives the right to our Association to use public sports facilities, but also to our athletes the opportunity to be scored by their participation and their distinctions in the dojo.
This important moment for Judo of Kozani came as a result of our operation throughout the previous period. From the founding of "Aristarchus" in 2015, we worked seriously, setting ambitious and achievable goals for the future. The first success came 2017 with the recognition of the Association by the Hellenic Judo Federation and the systematic participation of our team in the Panhellenic Championship. Later the 2019, the "Aristarchus" received the "Special Sports Recognition" of the General Secretariat of Sports which is a prerequisite for our current inclusion in the Register of Sports Clubs.
We achieved all the above together with the people of the Association. Her contribution was especially important for today's success lawyer Agnis Dikos and the tax expert Thanasis Sampalia. We thank them warmly.
We continue!
On behalf of the Board,
Dionysis Stoltidis
Coach Judo