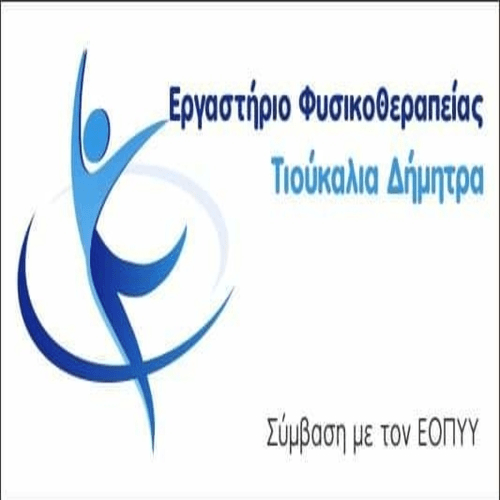 Once upon a time (!) in Greece and the world some things happened to the detriment of the peoples.
So some time here, είχε «αποφασιστεί» να γίνει πανηγύρι(!) on the Athens Stock Exchange. That is, "designed", they said, για να ανεβοκατεβαίνουν οι αξίες των εισηγμένων μετοχών ώστε οι ενδιαφερόμενοι σγορο-πωλητές να ασχολούνται μ αυτό και με στόχο την μεγάλη κερδοσκοπία. Things were going well. It had been commented on by strangers, πολύ ανώτερα πολιτικά πρόσωπα, that the Stock Exchange is the mirror of the country in the economy. We are talking about a real festival(!) of the type. Αποτέλεσμα ήταν να παρασυρθούν και άσχετοι μ αυτό το παιγνίδι για να κερδίσουν οι λίγοι, basically, είτε με σχετική γνώση, either by chance, or from other possibilities(!) and lose the many who dealt with it. An economic catastrophe took place in Greece, they had said, Because of this.
ΟΙΚΟΝΟΜΙΚΟ «ΚΡΑΧ» ΣΤΙΣ ΗΠΑ
An economic "crash" later took place, they say, in the USA, starring banks. The problem has spread to the world. Poverty spread in Greece as well.
THE MEMORIES OF THE TROIKA
Μετά σκέφτηκαν κάποιοι ότι και αυτή η χώρα, Greece, to go bankrupt. But there was no big banking problem, αλλά δημοσιονομικό. So they found a way to save the foreign banks they cared about, by their confession. But to save Greece, subsequently, from bankruptcy, they gave her, supposedly, lots of money loans said. Everyone was happy about the big loans that had not been given to anyone else. "Memoranda" were baptized and participated by three lenders who called them "troika" (the old Arab).
Lenders, On paper (the contracts!!!), which they themselves wrote, wrote that Greece, because of this "saving" borrowing, loses its National Sovereignty, in favor of lenders until the repayment of loans. So well done. That is, slavery to the citizens.
And so the austerity began, the poverty, reductions in salaries and pensions without refund, suicides etc.. Misery came to the world of the unfortunate country.
THE PANDEMIC
Much later, the great ones who rule the world thought that their own
of (!) people, αλλά και οι ίδιοι ακόμα, έπρεπε να πλουτίσουν περισσότερο και για αυτό χρειαζόταν να πτωχεύσουν οι λαοί της γης ή ακόμα και να μειωθεί ο πληθυσμός της. So they found the way, for their good luck(!!!) sure, εξ αιτίας μιας πανδημίας που προέκυψε(!!!) και την εκμεταλλεύτηκαν. Many won a lot, many got sick, many died, too many were destroyed family, οικονομικά και επαγγελματικά.
PRECISION IN ENERGY AND FOOD
Almost all the states of the earth, consequence of the pandemic, they were upset and decided to help their people financially to protect them (!). But there was no money left over. Έψαξαν λοιπόν να βρουν χρήματα γι αυτό. So, συνεννοήθηκαν, they say, with those who have, oil states, let's say others, to give them money and when the situation recovers somewhat to increase their products to restore any(!) ζημιάς των, of this. So the whole pie and the dog full, as we say. Do not take them lightly for what exactly they are doing.
Consequently, η ενέργεια και τα παράγωγα ξαφνικά αύξησαν το κόστος παραγωγής και άλλων εξόδων, against 300% (;), give or take, μέχρι τον καταναλωτή. Μα πως έγινε αυτό ξαφνικά και αυξήθηκαν αυτά τόσο πολύ; It did not happen again . Economists are still searching. No one apologized. Simply, the world became impoverished again. The same over again. Poverty continues.
ANOTHER WAR IN ORTHODOX CHRISTIAN STATES
Alongside, some planned to make war , because something like this has not happened for a few years and a lot has been gathered. People were stunned by the pandemic, δεν ήξερε τι του γίνεται και στη ζούλα κάτι το σπουδαίο μπορούσε να επιτευχθεί. Διάλεξαν λοιπόν να συμμετέχουν σ αυτό το εγχείρημα δυό γειτονικές και Ευρωπαϊκές χώρες, who were ready for a fight with an Orthodox Christian population, in fact both , mostly . No non-religious countries, nor heretics, nor atheists. Pure civil war of Orthodox Christians. This is appropriate; There is a suspicion. Strong businesses here too. Consumption of war material, population reduction, Οικοδομικές χαρές και ευτυχίες με την ισοπέδωση ολόκληρων πόλεων επειδή ακολουθεί ανοικοδόμηση. Millions of females, mainly, refugees to look for(!) for work in foreign places for survival, clearing geopolitical accounts, cereal exploitation, which are cultivated there for the whole world, the same with mineral wealth, the gases, τα πετρέλαια αυτών και τόσα άλλα μη ονομαζόμενα. Nice things. Some big ones win and some small ones lose. They are killed. They are erased.
ΚΑΙ ΟΙ ΕΥΘΥΝΕΣ ΣΤΟΥΣ ΠΟΛΙΤΙΚΟΥΣ ΓΕΝΙΚΑ
A, you politicians who quickly rule the world, what will happen to you; In Greece, too, everything came back as a result of the above. Poverty, poverty, despite Government efforts to avoid them , but misery in the front line. Expensive food, the energy, the difficulty of repaying "fabricated" liabilities (loans). There is no intention to terminate the memoranda. Ούτε υπάρχει σκέψη για σεισάχθεια. Big mistake of the time and it will turn out. They only talk about a moratorium, so called (with settings over 400 monthly installments, but who will live;). But this is not how the "obligations" are paid either.. Where to find the money with the precision imposed. Too bad for the big degrees. Threats of seizures are spreading, auctions in 400 thousands, they say, housewives, by order of our colonialists . Όλα αυτά είναι προ των πυλών. Bane. That's why stress and disease. A, hey politicians, ο κόσμος νόμιζε ότι εσείς τον βοηθάτε στις δυσκολίες του. Error. Your interest is elsewhere. But now he has learned.
( Our politicians, all, they made a decision, they say, heard, to stay in succession with their families of two (2) μήνες του χειμώνα στη Δυτ. Macedonia, the next four years, για να δουν από κοντά την διαφορά από την κεντρο- southern Greece. Να δουν τι θα πει φτώχεια, τι θα πει απολιγνιτοποίηση και τι θα πει καταστροφή της γουνοποιϊας στην περιοχή και μετά θα αποφασίσουν στις απαιτήσεις των για ανταπόκριση των ακριτών αυτών στις υποχρεώσεις που κάθε φορά επιβάλλουν στους «στρατηγικούς κακοπληρωτές!»Of the state and the banks ). Κάντε το και μας τα λέτε.
ΣΥΜΠΕΡΑΣΜΑ ΤΟΥ ΠΑΡΑΜΥΘΙΟΥ (!!!)
Question: – But, όλο αυτό είναι ένα άσχημο παραμύθι! Very ugly. Δεν ήθελα να το ακούσω ούτε και να το διαβάσω.
Answer: – E, we said it at the beginning. We did not start… «… once upon a time(!!!)» . Is not that right; You accepted it. What did you expect! But if the word "fairy tale" bothers you, tell the myth. Both are revealing and instructive. People should not know such tales; How does he know "the wolf and the seven goats" or "Hercules and Lernaean Hydra" etc..
Question: – Anyway. And if the people know that, what can he do;
Answer: – It can. It can. It can!!!
Ante, Good night. Turn now from the other side. Please make things better next year, why until then…!!!. War is taking place in our neighborhood and there will be difficulties. But far from us such a thing.
A, and something else. Our politicians are preparing for elections until 2023 , αλλά θα τις κάνουν όπως και όταν αποφασίσουν οι αποικιοκράτες μας. Θα τα πούμε.
GOOD MONTH. HAPPY EASTER.