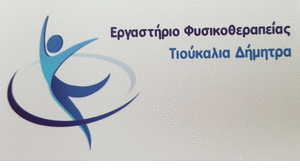 Σύμφωνα με μια μελέτη που δημοσιεύθηκε στο περιοδικό The British Medical Journal, η ποσότητα των "εξαιρετικά επεξεργασμένων τροφίμων" στη διατροφή μας σχετίζεται άμεσα με τον κίνδυνο ανάπτυξης διαφόρων τύπων καρκίνου.
To conclude, οι επιστήμονες εξέτασαν τις διατροφικές συνήθειες πάνω από 100.000 ενηλίκων από το 2009 until 2017. «Μια αύξηση της τάξεως του 10% στην ποσότητα των εξαιρετικά επεξεργασμένων τροφών στη διατροφή μας συσχετίστηκε με μια σημαντική αύξηση μεγαλύτερη του 10% στον κίνδυνο εμφάνισης καρκίνου», the study states. Μεταξύ των επεξεργασμένων τροφίμων που κάνουν την εμφάνισή τους στη μελέτη είναι τα ζαχαρωτά, τα αναψυκτικά και τα δημητριακά πρωινού. Τα επεξεργασμένα κρέατα, όπως τα λουκάνικα και το μπέικον και οι αφυδατωμένες σούπες (μίγμα για σούπα σε φακελάκι) αναφέρονται και αυτά στη μελέτη εξαιτίας της υψηλής περιεκτικότητάς τους σε αλάτι, το οποίο σχετίζεται με υψηλότερο κίνδυνο εμφάνισης καρκίνου του στομάχου. Όπως μπορείς να φανταστείς, η νικοτίνη και το αλκοόλ δεν λείπουν ούτε αυτά από τη λίστα.
Κατέληξαν λοιπόν ότι η υιοθέτηση μιας ισορροπημένης διατροφής, που περιέχει ποικιλία τροφών είναι μία από τις πιο σωστές αποφάσεις που μπορεί να πάρει κάποιος στη ζωή του εάν θέλει να μειώσει τον κίνδυνο εμφάνισης καρκίνου.
Source:aftodioikisi.gr